PERANCANGAN MODEL 3D HOLOGRAPHIC REFLECTION DAN PENERAPANNYA PADA KARYA VISUAL MOTION GRAPHIC
Abstract
3D Holographic Reflection adalah suatu teknik presentasi visual dengan memanfaatkan teknologi digital Motion Graphic yang dipadukan dengan teknik kaca pantul dua arah. Teknik ini merupakan pengembangan lebih jauh dari Pepper's Ghost Technique yang dikembangkan oleh John Henry Pepper pada pertengahan abad ke sembilan belas dengan memanfaatkan teknologi digital masa kini. Motion Graphic adalah metode animasi yang didalamnya terdapat elemen-elemen geometris, huruf, dan bentuk tiga dimensi yang dirancang melalui beberapa aplikasi visual. Beberapa tahun terakhir ini mulai banyak bermunculan eksperimen-eksperimen animasi visual untuk diterapkan ke berbagai media elektronik seiring dengan kemajuan teknologi media digital. Dengan adanya kemajuan di bidang teknologi visual pada media digital, memungkinkan untuk lebih mudah menciptakan suatu media visual baru dengan melakukan beberapa gabungan teknik visual. Studi ini mengusulkan sebuah model media visual 3D Holographic Reflection sebagai sebuah eksperimen teknik media visual dengan menerapkan karya Motion Graphic di dalamnya. Alasan utama dari perancangan model ini adalah guna mencari cara menciptakan media visual 3D Holographic yang mudah diciptakan dan diaplikasikan pada sebuah karya Motion Graphic.
Keywords
perancangan; 3d holographic reflection; motion graphic; animasi; eksperimental visual; teknik pepper's ghost
References
Arnheim, Rudolf.1997. Art and Visual Perception: A Psychology of the Creative Eye. California: University of California Press.
Barthes, Roland. 2010. Imaji Musik Teks. Yogyakarta: Jalasutra
Belantoni, Jeff, dan Matt Woodman. Type in Motion: Innovations in Digital Graphics. London: Thames and Hudson Ltd.
Braha, Yael dan Bill Byrne. 2010. Creative Motion Graphic Titling for Film, Video, and the Web: Dynamic Motion Graphic Title Design. Focal Press
Carter, Rob. 1997. Working with Computer Type: Experimental Typography. Switzerland: Rotovision.
Creswell, W Jhon. 2010. Research Design: Pendekatan Kualitatif, Kuantitatif, dan Mixed. Yogyakarta: Pustaka Pelajar.
Desolneux, Agnes, Lionel Moisan dan Jean-Michel Morel. 2008. From Gestalt Theory to Image Analysis: A Probabilistic Approach. New York: Springer.
Hillner, Matthias. 2009. Basics Typography: Virtual Typography. Switzerland: Ava Publishing.
Heller, Steven. 2004. The Education of a Typographer. New York. Allworth Press.
Hospers, J. 1982. Understanding the Arts. New Jersey: Englewood Cliffs. Prentice- Hall,Inc.
Krasner, Jon. 2008. Motion Graphic Design: Applied History and Aesthetics. Focal Press
Lupton, Ellen. 2004. Thinking with Type: A Critical Guide for Designers, Writers, Editors, & Students. New York: Princeton Architectural Press.
Masri, Andry. 2010. Strategi Visual. Yogyakarta: Jalasutra.
Massironi, Manfredo. 2002. The Psychology of Graphic Image: Seeing, Drawing, Communicating. London: Lawrence Erlbaum Associates.
Nurudin, M.Si..2007. Pengantar Komunikasi Massa. Jakarta: PT Rajagrafindo Persada.
Pepper, John Henry. 2011. The True History of Pepper's Ghost. Hastings, East Sussex, UK: The Projectoin Box.
Rivers, Charlotte. 2005. Type Spesific: Designing Custom Fonts for Function and Identity. Switzerland: Rotovision.
Serrat, Marta. 2007. Typosphere: New Fonts to Make You Think. New York: Collins Design.
Solomon, Martin. 1994. The Art of Typography: An Introduction to Typo.icon.ography. New York: Art Direction Book Company.
Strizver, Ilene. 2006. Type Rules!: The Designer's Guide to Professional Typography. Canada: John Wiley & Sons, Inc.
Kim, Sukwon. 2008. The Development of 3D Polygon Serif Style Kinetic Typography for the Web. Inte4rnational Journal of Computer Science and Network Security.
Boyarski, Daniel. 2001. Kinetic Typography: A New Direction for Communication Design.
Ditterline, Patrick and Blake Engel and Brian Yeung. 2000. The Effects of Kinetic Typography on Readbility. Carnegie Mellon University.
Forlizzi, Jodi L. 1997. Designing for Experience: An Approach to Human-centered. Carnegie Mellon University.
http://ddina.com/index.php?/2012/typographic-music-app/
http://users.telenet.be/thomasweynants/cabaret.html
http://www.awwwards.com/words-in-motion-kinetic-typography.html
http://www.cfar.umd.edu/~fer/optical/theory1.html
http://www.contrib.andrew.cmu.edu/~soojin/kinetic_typography.html
DOI:
http://dx.doi.org/10.30998/jurnaldesain.v2i02.573
Article metrics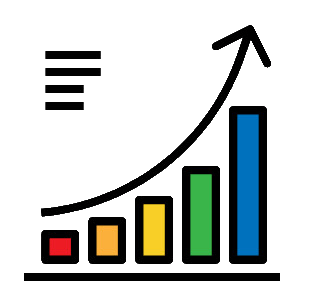 Abstract views : 1131 |
Full Text views : 2045
Refbacks
There are currently no refbacks.
Copyright (c) 2015 Hady Soenarjo
This work is licensed under a
Creative Commons Attribution-NonCommercial 4.0 International License
.
---
Editorial Office:
Institute for Research and Community services (LPPM)
Universitas Indraprasta PGRI

Address: Campus A Building 3, 2nd Floor | Jl. Nangka No. 58 C (TB. Simatupang), Kel. Tanjung Barat, Kec. Jagakarsa, Jakarta Selatan 12530, Jakarta, Indonesia.Jl. Nangka No. 58 C (TB. Simatupang), Kel. Tanjung Barat, Kec. Jagakarsa, Jakarta Selatan 12530
Phone: (021) 7818718 – 78835283 ext. 123 | Close in sunday and public holidays in Indonesia
Work Hour: 09.00 AM – 08.00 PM



Jurnal Desain is licensed under a Creative Commons Attribution-NonCommercial 4.0 International License.
View Jurnal Desain Statistics