Studi Karakter Ekstrovert dan Introvert sebagai Pendukung Perancangan Karakter Film Animasi Pendek
Abstract
Penelitian ini bertujuan untuk mengetahui karakteristik yang unik pada sifat ekstrovert dan introvert agar dapat merancang dan menghasilkan aset-aset visual yang berkaitan dengan karakter ekstrovert dan introvert. Peracangan karakter tersebut dijadikan sebagai konsep dasar untuk perancangan film animasi pendek. Pengumpulan data ekstrovert dan introvert ini menggunakan cara pengumpulan data kualitatif, yakni dengan cara melakukan wawancara dengan psikolog, wawancara dengan character designer, serta wawancara dan observasi terhadap 2 orang ekstrovert dan 2 orang introvert. Penambahan data juga dilakukan dengan studi kepustakaan. Hasil dari penelitian ini menunjukan bahwa ekstrovert memang memiliki sifat yang lebih terbuka, periang, ramah, dan banyak bicara namun terkadang sifat itu dapat mengganggu, sedangkan introvert memiliki sifat yang umumnya penyendiri dan pendiam yang membuat mereka terlihat cuek dan sombong. Namun dengan adanya perbedaan karakteristik ini menjadikan mereka teman yang saling melengkapi. Kemudian data tersebut digunakan sebagai data visual seperti bentuk tubuh, model rambut, dan referensi warna. Hasil dari penelitian ini menghasilkan tiga karakter utama yaitu Sarah, Bill, dan Paul. Sarah adalah karakter wanita ekstrovert yang memiliki rambut mekar, bentuk tubuh berbentuk jam pasir, dan warna yang mencolok. Bill adalah karakter pria ekstrovert yang memiliki rambut mekar namun rapih, tinggi, bentuk tubuh segitiga, dan warna terang. Paul adalah karakter pria introvert, memiliki rambut yang biasa, jangkung dan ramping serta bentuk tubuh kotak.
Kata Kunci: Studi Karakter, Ekstrovert dan Introvert, Perancangan Karakter
References
Bancroft, T. (2012). Character Mentor : Learn by Example to Use Expressions, Poses, and Staging to Bring Your Character to Life. Oxford: Taylor & Francis Ltd.
Beiman, N. (2017). Prepare to Board!: Creating Story and Character for Animated Features and Shorts. Florida: Taylor & Francis Group.
Bogdan, R.C., & Biklen, S.K. (1982). Qualitative Research for Education : An Introduction to Theory and Methods. Boston: Allyn and Bacin, Inc.
Feist, G. J., & Feist, J. (2006). Theories of personality. New York: McGraw Hill
Laney, M.O., & Laney, M.L. (2007). The Introvert and Extrovert in Love : Making it Work When Opposites Attract. Oakland: New Harbringer Publications, Inc.
Luscher, M. (1971). The Luscher color test. New York: Pocket Books.
Sugiyono. (2014). Metode Penelitian Pendidikan Pendekatan Kuantitatif, Kualitatif Dan R&D. Bandung: Alfabeta.
Sullivan, K., Alexander, K., Mintz, A., & Besen, E. (2013). Ideas for The Animated Short : finding and building stories (2nd ed.). Boston: Focal Press.
Thomas, F., & Johnston, O. (1981). The Illusion of Life. New York: Abbeville Press.
Tillman, B. (2011). Creativee Character Design. Oxford: Focal Press.
Bugarski, V., & Cigic, D. (2010). Personality Traits and Colour Preferences. Current Top Neurological and Psychiatric Relations Discipline, 18(4), 28-35.
Personalities. (2016). Mind: Introverted Vs. Extraverted. Diakses pada Agustus 31, 2017, dari https://www.16personalities.com/articles/mind-introverted-vs-extraverted
Creativebloq. (2015, Juli 27). 20 Top Character Design Tips. Diakses pada Agustus 31, 2017, dari http://www.creativebloq.com/character-design/tips-5132643
Rodrigues, J. G. (Animator). (2016). In/Ex Troversion [Video File]. Diakses dari https://www.youtube.com/watch?v=i-ZPdL_MD-g&t=24s
DOI:
http://dx.doi.org/10.30998/jurnaldesain.v5i03.2171
Article metrics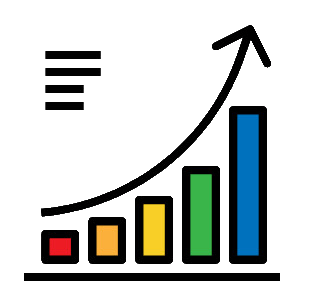 Abstract views : 108 |
Full Text views : 157
Refbacks
There are currently no refbacks.
Copyright (c) 2018 Jurnal Desain UNINDRA
___________________________________________________________
Editorial Office:
Institute for Research and Community services
Universitas Indraprasta PGRI
Campus A :
Jl. Nangka No. 58 C (TB. Simatupang), Kel. Tanjung Barat, Kec. Jagakarsa, Jakarta Selatan 12530 Telp. (021) 7818718 – 78835283 Fax. (021) 29121071
View Jurnal Desain Statistics

Jurnal Desain is licensed under a Creative Commons Attribution-NonCommercial 4.0 International License.