Developing Karakter Animasi Berbasis Kudapan Khas Tionghoa
Abstract
Kudapan khas Tionghoa merupakan salah satu jenis makanan ringan yang mempunyai bentuk dan cerita yang unik contohnya seperti kue bakpao, kue bulan dan lain-lain. Selain itu kudapan khas Tionghoa sudah banyak dikenal dan disukai masyarakat luas. Perancangan ini bertujuan untuk membuat karakter serial animasi buatan lokal berbasis kudapan khas Tionghoa. Untuk mendapatkan hasil yang valid maka dilakukan penelitian dengan metode kualitatif melaui wawancara, observasi dan studi pustaka untuk mengetahui cara pembuatan karakter dan berbagai macam kudapan khas Tionghoa. Hasil penelitian tersebut berupa berbagai alternatif-alternatif visual karakter kudapan Khas Tionghoa yang menggambarkan keunikan bentuk kudapan tersebut dan menjadi karakter buatan indonesia yang bisa digemari.
References
Kumar, R. (2011). Research Methodoology 3rd edition. Padstow, Cornwall: TJ International Ltd.
Mason, J. (2002). Qualitative Researching Second Edition. Trowbridge, Wiltshire: The Cormwell Press.
Serimasak Femina PRIMARASA Dapur. (2016). Jakarta: PT. Gaya Favorit Press.
Soewitomo, S. (2014). 30 Menu 1 Bulan Chinese Food. Jakarta: Gramedia.
White, T. (2013). How To Make Animated Films. Abingdon, Oxon: Focal Press.
Williams, R. (2001). The Animator's Survival Kit . Faber and Faber .
Wright, J. A. (2005). Animation Writting And Development From Script Development To Pitch. Elseiver.
Deerona, Gagas Ulung. Jejak Kuliner China Yang Melegenda + 20 Resep Masakan China Populer. Jakarta: Gramedia.
Burgerman, J. (2017). 20 Charcter Design Tips. Dipetik October 22, 2017, dari Creative Blog : http://www.creativebloq.com/character-design/tips-5132643/2
Mentor, A. (2017). Animation Mentor and the 12 Basic Priciples of Animation. Dipetik September 2017, dari Animation Mentor: http://blog.animationmentor.com/animation-mentor-and-the-12-basic-principles-of-animation/
Zhang, Y. (2015, July 23). Kuliner Kahas Tionghoa . Dipetik 2017, dari Tionghoa: https://www.tionghoa.com/kuliner-khas-tionghoa/
DOI:
http://dx.doi.org/10.30998/jurnaldesain.v5i03.2170
Article metrics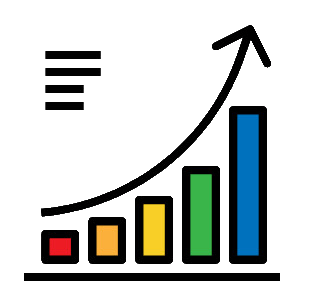 Abstract views : 99 |
Full Text views : 147
Refbacks
There are currently no refbacks.
Copyright (c) 2018 Jurnal Desain UNINDRA
___________________________________________________________
Editorial Office:
Institute for Research and Community services
Universitas Indraprasta PGRI
Campus A :
Jl. Nangka No. 58 C (TB. Simatupang), Kel. Tanjung Barat, Kec. Jagakarsa, Jakarta Selatan 12530 Telp. (021) 7818718 – 78835283 Fax. (021) 29121071
View Jurnal Desain Statistics

Jurnal Desain is licensed under a Creative Commons Attribution-NonCommercial 4.0 International License.