PHONOLOGICAL AND MORPHOLOGICAL ERRORS IN STUDENTS' READING ALOUD PRONUNCIATION AT STATE HEALTH POLYTECHNIC IN TASIKMALAYA
Abstract
Abstract: The aim of the research is to investigate phonological and morphological errors in students' reading aloud pronunciation. From the population of the nutritionist students (120 students), the 40 students were taken as sample of the research by purposive sampling technique. The data of the research were collected by recording the students' pronunciation when they read aloud a text given by the lecturer. The method used is descriptive with content analysis technique. Based on the analysis results obtained, the most common phonological errors made by students in connection with surface structure taxonomy are substitutions in vowels (58.28%), and causes of error are intralingual errors in (47.42%). The most common morphological error made by students in connection with a surface structure taxonomy are omissions in suffixes (78.06%), and cause of error are intralingual errors in suffixes (95.90 %).
Keywords: phonological error, morphological error, pronunciation, reading aloud
References
REFERENCES
Aronoff, M,. & Fudeman, K (n.d.). (2002). What is morphology? Morphology and morphological analysis, 3rd edition. London: Wiley-Blackwell Publishing.
Brown, H. D. (2001). Teaching by principles, 6th edition. San Francisco: San Francisco State University.
James, C. (1998). Errors in language learning and use: Exploring error analysis. London and New York: Longman
Odden, D. (2013). Introducing phonology, 2nd edition. Cambridge: Cambridge University Press.
Wibowo, W. (2001). Manajemen bahasa, pengorganisasian karangan pragmatic dalam bahasa indonesia untuk mahasiswa dan praktisi bisnis. Jakarta: PT. Gramedia Pustaka Utama
Article metrics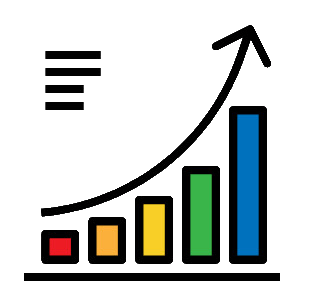 Abstract views : 15 |
Full Text views : 24
Refbacks
There are currently no refbacks.
Pasca Sarjana
Universitas Indraprasta PGRI

Address: Kampus A Building 2, 3rd Floor | Jl. Nangka No. 58 C (TB. Simatupang), Kel. Tanjung Barat, Kec. Jagakarsa, Jakarta Selatan 12530, Jakarta, Indonesia.
Phone: +62 (021) 7818718 – 78835283 | Close in sunday and public holidays in Indonesia
Work Hours: 09.00 AM – 08.00 PM
Best hours to visit: From 9 am to 11 am or after 3 pm. The busiest times are between 11 am and 3 pm.





INFERENCE: Journal of English Language Teaching is licensed under a Creative Commons Attribution-NonCommercial 4.0 International License.