PERBANDINGAN KURIKULUM SOCIAL STUDIES DI KOREA SELATAN DAN BRUNEI DARUSSALAM
Sari
Masuknya social studies ke dalam kurikulum di berbagai negara di dunia memiliki alasan yang berbeda seperti kondisi keragaman budaya bangsa (multikultur) yang sangat rentan terjadinya konflik. Artikel ini menjelaskan beberapa perbedaan antara kurikulum social studies Korea Selatan dengan  Brunei Darrusalam, seperti : 1)  Sistem persekolahan dan standar lulusan di Korea Selatan, dan   Brunei  Darussalam; 2) Kurikulum social studies di Korea Selatan, dan Brunei Darussalam; 3) Tujuan  dari  kurikulum  Social  studies  di  Korea  selatan,  dan   Brunei Darussalam; 4) Metode  pembelajaran  dan  proses  Assesment    dan  di  Korea  selatan,  dan Brunei Darussalam. Dalam studi perbandingan kurikulum sosial studies di Korea Selatan, dan Brunei terlihat bahwa kedua Negara ini mengalami perubahan sistem sosial akibat dari globalisasi. Perubahan yang terjadi membuat negara ini harus merubah bentuk atau struktur kurikulum terutama social studies yang baru untuk mengatasi dan menjawab permasalahan sosial yang terjadi dan akan semakin rumit dimasa yang akan datang
Kata kunci: Perbandingan, kurikulum, IPS, Brunei Darrusalam, Korea Selatan,
Kata Kunci
social studies, Perbandingan kurikulum
Referensi
Abduh, Hasbi. 2016. Perbandingan Pendidikan Di Negara Brunei Darussalam dan negara Kesatuan Republik Indonesia. Hikmah: Jurnal Pendidikan Islam Vol 5 no 1
Connor, Mary E. (1999). Asian Culture in the Classroom: For Asian Studies: China, Japan, and Korea Education About AsiaVolume 4, Number 1, Spring 1999.
Endayani, Henni. 2018. Sejarah Dan Konsep Pendidikan IPS. Jurnal ITTIHAD, Vol. II, No.2.
Gunawan, Rudi. 2013. Pendidikan IPS: Filosofi, Konsep dan Aplikasi. Bandung: Alfabeta.
Haji Botty, Haji Mohammad Redzuan and Masitah Shahrill. 2015. A Critical Review Of The School-Based Assessment In Brunei Darussalam. International Journal of Education and Practice, 2015, 3(1): 17-27
Jho, daehoon. 2006. The Making of Social Studies Education In Korea: Implications for Citizenship Education. Citizenship Teaching and Learning Vol 2, No. 2, December.
Jongwook, Kim. dkk. 2009. Climate Change and Sustainable Development: The Response from Education in Korea. Seoul National University. International Allianceof Leading Education Institutions.
Kementerian Pendidikan Negara Brunei Darussalam. 2013. SPN21. http://www.moe.gov.bn/education-system/spn21.
Ministry of Education, The Explanation of National Curriculum for Elementary Schools (Seoul: Ministry of Education, 1999),193
Mundia, Lawrence. (2010). Implementation of SPN21 Curriculum in Brunei Darussalam: A Review of Selected Implications on School Assessment Reforms. International Education Studies Vol. 3, No. 2; May 2010
Mundia, Lawrence. 2012. Assessment of GenNEXT Learning Outcomes at the University of Brunei Darussalam: A Qualitative Review of Selected Opportunities, Benefits and Challenges in Human Resource Development. Journal of International Education and Leadership Volume 2 Issue 3.
National Council for the Social Studies [NCSS]. (2010). National curriculum standards for social studies: A framework for teaching, learning, and assessment.Washington,DC:Author.
Riyana, Cepi. 2008. Studi Perbandingan Kurikulum Cina, Korea, Jepang. Universitas Pendidikan Indonesia.
Sapriya. 2014. Global Trend of Social Science Learning : Challenges and Expectations Toward ASEAN Community 2015. The journal of social studies education Vol 3.
Sekolah Rendah Bendahara Lama, Brunei I Scheme Of Work For The Year 2011 Social Studies. School Accountability Framework Review National and International. Perspectives and Approaches Research Papers Detailed South Republic Of Korea. Available at http://www.det.wa.edu.au/education.
Article metrics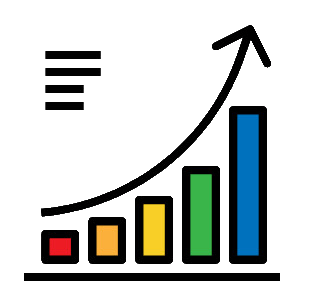 Abstract views : 8 |
Full Text views : 4
Refbacks
Saat ini tidak ada refbacks.