E-WRITING UNTUK MENINGKATKAN KEMAMPUAN BERPIKIR KRITIS DALAM MENULIS TEKS EKSPOSISI MAHASISWA PRODI BAHASA INGGRIS UNIVERSITAS GALUH
Abstract
Penelitian ini bertujuan untuk mengetahui efektifitas E-writing dengan menggunakan WhatsApp terhadap peningkatan kemampuan berpikir kritis dalam menulis teks eksposisi mahasiswa. Penelitian ini menggunakan desain eksperimen semu (quasi experimental). Populasinya adalah seluruh mahasiswa semester 4 Prodi Bahasa Inggris di Fakultas Keguruan dan Ilmu Pendidikan (FKIP) Universitas Galuh Ciamis Jawa Barat. Sedangkan sampel ditentukan secara purposive yaitu sebanyak 40 orang terdiri dari 20 orang kelompok eksperimental dan 20 orang kelompok kontrol. Pengambilan data dilakukan melalui instrument tes dalam bentuk promt writing, kemudian hasil pre-test dan post-test (teks eksposisi), yang dikirim melalui e-mail (khusus untuk kelompok eksperimen), dinilai dengan HCTR (Holistic Critical Thinking Rubric) Facione & Facione (2011). Selanjutnya, baik hasil pre-test dan post-test kemudian diolah dengan bantuan SPSS 23 dan tekhnik statistik menggunakan Uji Man Whitney karena data penelitian tidak berdistribusi normal. Hasil penelitian ini menjadi bukti bahwa kemampuan berpikir kritis mahasiswa meningkat karena adanya penggunaan E-writing dalam menulis teks eksposisi. Diharapkan untuk penelitian selanjutnya mengkaji topik yang sama namun dari sudut pandang dan metode yang berbeda.
References
Alanazi, M.A. (2013). Using electronic writing to promote students' writing.
Eastern Washington: Unpublished Thesis. http://dc.ewu.edu/cgi/viewcontent.cgi?article=1115&context=theses
Brodahl, C., Hadjerrouit, S., & Hansen, N.K. (2011). Collaborative writing with web. 2.0 technologies: education students' perception. Journal of Information Technology Education: Innovation in Technology, vol. 10, 2011. http://www.jite.informingscience.org/documents/Vol10/JITEv10IIPp073-103Brodahl948.pdf
Brookhart, S. M. (2010). How to assess higher order thinking skills in your
classroom. Alexandria: ASCD.
Burns, R.. (2000). Introduction to Research Method; Second Edition. Melbourne:Longman Australia Pty. Ltd.
Cleave, M.J. V. (2016). Introduction to logic and critical thinking. Lansing Community College. https://drive.google.com/file/d/0B-rkbctcWjo3OFhGODNSYTZPMVU/view
Creswell, J.W. (2010). Research design: pendekatan kualitatif, kuantitatif, dan mixed . Yogjakarta: PT Pustaka Pelajar.
Chaffee, J. (2014).Thinking critically. 11th edition. Stanford: Cengage Learning https://www.amazon.com/Thinking-Critically-John-Chaffee-ebook/dp/B00H7HT78A#reader_1285430115
Chafee, J., McMahon, C. & Stout B. (2015). Critical thinking thoughtfull writing- A rhetoric with reading. Sixt edition. Stanford: Cengage Learning
https://www.amazon.com/Critical-Thinking-Thoughtful-Writing-Chaffee-ebook/dp/B00H7HVFJE#reader_1285443039
Emilia, E. (2010). Teaching writing- developing critical learners. Bandung: Rizky Press.
Emilia, E. & Christie, F. (2013). Factual genres in english. learning to write, read and talk about factual information. Bandung: Rizqi Press.
Facione, P.A., & Facione, N.C. (2011). Holistic Critical Thinking Scoring Rubric in Insight Assessment. Millbrae CA: The California Academic Press.
https://www.insightassessment.com/Resources/Teaching-Training-and-Learning-Tools/Holistic-Critical-Thinking-Scoring-Rubric-HCTSR
Hermariyanti, K. & Ferawaty, P. (2016). Pengenalan webquests dalam pembelajaran bahasa inggris. Faktor Jurnal Ilmiah Kependidikan Vol. 3 No. 3 November 2016, Hal 235-240
Jones, C. & Shao, B. (2011). The net generation and digital natives: the implication for higher education.
https://www.heacademy.ac.uk/system/files/next-generation-and-digital-natives.pdf
Kavaliauskien?, G., Suchanova, J., & Veli?kien?, D. (2012). Students' reflection on writing in esp. Santalka: Filologija, Edukologija, 2012, t. 20, nr. 2, ISSN 1822-430X print/ 1822-4318 online. www.cpe.vgtu.lt/index.php/cpe/article/download/cpc.../pdf,
Leston-Bandeira, C. (2009) Using e-learning to promote critical thinking in politics, Enhancing Learning in the Social Sciences, 1:3, 1-14, DOI: 10.11120/elss.2009.01030006. https://www.tandfonline.com/doi/pdf/10.11120/elss.2009.01030006
Nation, I. S. P. (2009). Teaching esl/ efl reading and writing. New York: Routledge.
Nuh, M. (2013). Permendikbud nomor 109 tahun 2013 tentang penyelenggaraan pendidikan jarak jauh pada pendidikan tinggi. Jakarta: Menteri Pendidikan dan Kebudayaan.
RISTEKDIKTI. (2016). Panduan penyusunan kurikulum pendidikan tinggi- edisi kedua. Jakarta: Direktor at Jenderal Pembelajaran dan Kemahasiswaan
http://bpa.uad.ac.id/wp-content/uploads/2015/05/Panduan-Penyusunan-Kurikulum-PT-Tahun-20161.pdf
Rohayati, D. (2013). Critical thinking in efl of indonesian context, The International English Applied Linguistics Seminar and Workshop (TIEALLSAW), Yogyakarta: Deepublish Yogyakarta, ISSN: 2337- 5043, 25-26.
Rohayati, D. (2014). Assessment of critical thinking through writing an english argumentative essay, KOLITA 12 (Konferensi Linguistik Tahunan Atma Jaya), ISBN: 978-602-8474-28-3, 14-16.
Rohayati, D. (2017). Students' critical thinking in writing an english exposition text. Advance in Social Sciences and Humanities Research (ASSEHR), volume 82, hal. 228-232. Ninth International Conference on Applied Linguistics (Conaplin).
Romagnuolo, A. (2015). Teaching english professional writing in an e-learning environment: an italian case study. International Journal of Language and Linguistics, 2015; 3(6): 383-393 http://article.sciencepublishinggroup.com/pdf/10.11648.j.ijll.20150306.21.pdf
Rose D. & Martin, J.R. (2008). Genre relations: mapping culture. London: Equinox.
Sharadgah, T.A.A. (2014). Developing critical thinking skills through writing in an internet-based environment. International Journal of Humanities and Social Science Vol. 4 No. 1; January 2014, p. 169-178.
Swales, J. M. & Feak, C. B. (2008). Academic writing for graduate students. essential tasks and skills. second edition. USA: The University of Michigan Press.
Westwood, P. (2008). What teacher needs to know about reading and writing difficulties. Victoria: ACER Press.
Article metrics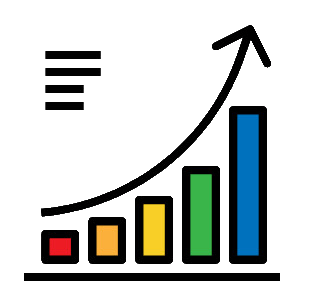 Abstract views : 95 |
Full Text views : 338
Refbacks
There are currently no refbacks.