PENGEMBANGAN MEDIA PEMBELAJARAN MATEMATIKA SISWA SMP BERBASIS ANDROID
Abstract
This research aims to develop an Android-based learning media with software Construct 2 material number for the students of Junior High School classes VII, VIII, and IX. This research use approach to research and development (research and development) with the ADDIE model of development: (1) analysis (analysis), including: needs analysis, analysis of the characteristics of the students, and curriculum analysis, (2) design ( the design), include: the creation of flowcharts, storyboards, interface design, and (3) development (development), include: the collection of material, product creation and revision, (4) implementation (implementation), in this case the researchers don't do stage implementation because of lack of time, (5) evaluation (evaluation), include the following: assessment by the expert question form material, media quality assessment now learning by the media, and now experts design development. Based on the assessment carried out by the experts, it can be concluded that the design of learning mathematics.
References
Binangun, H. H. & Hakim, A. R. (2016). Pengaruh Penggunaan Alat Peraga Jam Sudut terhadap Hasil Belajar Matematika. Jakarta: Jurnal Kajian Pendidikan Matematika. 1(2): 204–214.
Juraman, S. R. (2014). Pemanfaatan Smartphone Android Oleh Mahasiswa Ilmu Komunikasi dalam Mengakses Informasi Edukatif. Journal Volume III. No.1. Tahun 2014. Sulawesi: Unstrat.
O'Malley, C., dkk. (2003). Guidelines For Learning/Teaching/Tutoring in a Mobile Environment (Online), (http://www.mobilearn.org/download/results/guidelines.pdf, diakses pada 10 Agustus 2018).
Putriani, dkk. (2017). Pengembangan Media Pembelajaran Berbasis Android Dengan Software Construct 2 Pada Materi Bangun Ruang Sisi Datar Untuk Siswa SMP Kelas 8. Jurnal Pendidikan Matematika, 3(6): 1-10.
Rahmawati, E. & Suhendri, H. (2016). Pengembangan Desain Pembelajaran Matematika Siswa Sekolah Dasar Kelas 6. Jakarta: Jurnal Formatif, 6(3): 184–196.
Sanjaya, W. (2010). Strategi Pembelajaran Berorientasi Standar Proses Pendidikan. Jakarta: Kencana Prenada Media Group.
Sudjiono, A. (2008). Pengantar Statistika Pendidikan. Jakarta: PT Raja Grafindo.
Suhendri, H. (2011). Pengaruh Kecerdasan Matematika Logis dan Kemandirian Belajar Terhadap Hasil Belajar Matematika. Jurnal Formatif, 1(1): 29–39.
Supardi, U.S. (2013). Hasil Belajar Metematika Siswa Ditinjau Dari Interaksi Formatif Uraian Dan Kecerdasan Emosional. Jurnal formatif, 3(2) : 78–96.
Tegeh, I Made, dkk. (2014). Model Penelitian Pengembangan. Yogyakarta: Graha Ilmu.
DOI:
http://dx.doi.org/10.30998/jkpm.v4i1.2805
Article metrics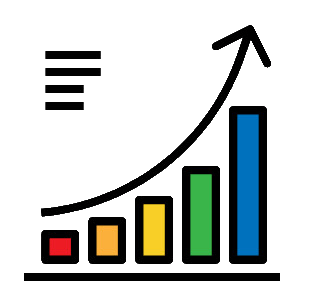 Abstract views : 11 |
Full Text views : 10
Article Metrics
Metrics powered by PLOS ALM
Refbacks
There are currently no refbacks.