ACCURACY OF IDIOM TRANSLATION IN SIDNEY SHELDON'S THE SKY IS FALLING INTO INDONESIAN LANGIT RUNTUH
Abstract
The purpose of this research is to know the accuracy of idiom translation and strategies that are used by the translator in translating the idiom into Bahasa Indonesia. This research uses qualitative descriptive analysis. After analyzing the results of accuracy of idiom translation from the three evaluators in the novel entitled The Sky is Falling, the researcher gets the conclusion that accuracy in "0" scale takes the highest position. There are three strategies used by the translator in translating idioms. They are paraphrase which marks 87%, borrowing the source language idioms with 6%, omission of entire idioms with 2%, using an idiom of similar meaning but dissimilar form with 5%.
Keywords: Accuracy, Idiom Translation, Novel entitled The Sky is Falling.
References
Baker, Mona. 2011. In Other Words: A Coursebook on Translation. London: Routledge&Kegan.
Creswell, John W. 2009. Research Design: Qualitative, Quantitative, and
Mixed Method Approach. London: SAGE Publications.
Catford, J. 1995. A Linguistic Theory of Translation. London: Oxford University Press.
Larson, Mildred. 1984. Meaning Based Translation. Boston: Summer Institute of Linguistics.
Makkai, Adam. 2011. Idiom Structure in English. Mouton: The Hague.
Nagao, Makoto. 1986. Machine Translation from Japanese to English. Tokyo: Proceedings of the IEEF
Newmark, Peter. 1988. A Textbook of Translation. New York: Prentice Hall.
Nida, Eugene. A.,& Taber, Charles. R. 1982. The Theory and Practice of
Translation. Leiden: E.J. Brill.
Saleh, Hidayat. 2001. Langit Runtuh. Jakarta: Gramedia Pustaka Utama.
Sheldon, Sidney. 2000. The Sky is Falling. Great Britain: Harper Collins Publisher.
DOI:
http://dx.doi.org/10.30998/scope.v3i2.3529
Article metrics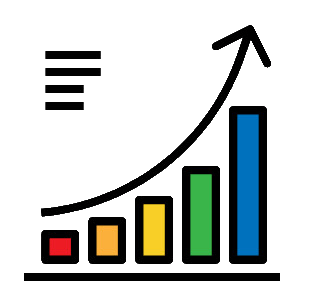 Abstract views : 51 |
Full Text views : 57
Refbacks
There are currently no refbacks.
Copyright (c) 2019 Scope : Journal of English Language Teaching
This work is licensed under a
Creative Commons Attribution-NonCommercial 4.0 International License
.

This work is licensed under a Creative Commons Attribution-NonCommercial 4.0 International License