ERROR ANALYSIS OF STUDENTS' WRITING: A CASE STUDY OF EFL UNDERGRADUATE STUDENTS AT INDRAPRASTA PGRI UNIVERSITY
Abstract
ABSTRACT
The purpose of this research is to analyze grammatical error made by  the third semester students of unindra PGRI University in their writing. The researcher uses descriptive qualitative method in order to investigate errors in writing made by the three learners.  The researcher used the descriptive analysis technique with the percentage of the data. The researcher limited the research of grammatical errors only for three categories namely omission, misinformation, and addition. The result shows that the total grammatical errors made by the three learners are 39 errors. The highest number of learner error was done in tenses, which is 19 errors or  48,7%, preposition errors 12 errors or 30,8%, and singular/plural noun 8 errors or 20,5%.  The most categories of errors made by the three learners were in omission 14 errors or 35,9% and misinformation categories 14 errors or 35,9%, meanwhile for the rest category, addition category 11 errors or 28,2%. None participant made grammatical error on singular/plural noun of misinformation category. This research is very important because the teachers/lecturers could find out the appropriate strategy to teach and finally, it can improve the learners' skill of writing.
Key words: Error Analysis, Gramatical, Students' writing.
ABSTRAK
Tujuan peneletian ini untuk menganalisa kesalahan tatabahasa  yang dibuat oleh mahasiswa semester tiga universitas Indraprasta PGRI dalam penulisan karangan mereka. Penelitian ini menggunakan metode kualitatif deskriptif guna menginvestigasi kesalahan dalam menulis yang dibuat oleh tiga mahasiswa/i. Menyajikan data dalam bentuk presentase. Peneliti membatasi penelitian kesalahan tatabahasa ini hanya tiga kategori, yaitu penghilangan, kesalahan informasi, dan penambahan. Hasil penelitian ini menunjukkan bahwa jumlah kesalahan tatabahasa yang dibuat oleh ketiga mahasiswa/i tersebut adalah 39 kesalahan. Kesalahan terbanyak adalah kesalahan dalam tensis, yaitu 19 kesalahan atau 48,7%, kata depan 12 kesalahan atau 30,8%, dan kata benda tunggal/jamak 8 kesalahan atau 20,5%. Sementara itu kesalahan terbanyak dalam hal kategoti ialah penghilangan 14 kesalahan atau 35,9%, kesalahan informasi yaitu 14 kesalahan atau 35,9%, sementara itu kesalahan kategori dalam hal penambahan sebanyak 11 kesalahan atau 28,2%. Tak satupun dari mahasiswa/i membuat kesalahan tatabahasa  kata benda tunggal/jamak untuk kategori kesalahan informasi. Penelitian ini sangat berfaedah karena para guru/dosen dapat menemukan strategi mengajar yang tepat. Pada akhirnya, dapat menambah  keahlian mahasiswa/i dalam penulisan mereka.
Key Words: Analisis kesalahan, Tata bahasa, Penulisan mahasiswa/i.
References
REFERENCES
Borjas, K. & Burridge, K. (2010). Introducing English Grammar (2nd Ed). London: Hodder Education.
Cohen, L., Manion, L., & Morrison, K. (2007). Research Methods in Education (6th Ed). London: Routledge.
Creswell, J. W. (1998). Qualitative inquiry and Research design: Choosing among five tradition. California: SAGE Publication, Inc.
Dulay, H., Burt, M., & Krashen, S. (1982). Language Two. New York: Oxford University Press.
Ellis, R. (1994). The Study of second Language Acquisition. Oxford: Oxford University Press.
James, C. (2001). Errors Analysis and Error Correction in Language Teaching. UK: Cambridge University Press.
Mcmilan, J. H., & Schumacher, S. (2006). Research in education. A conceptual introduction (5th Ed). Boston: Addison Wesley Longman, Inc.
Mungungu, S.S. (2010). Error analysis: Investigating the writing of ESL Namibian Learners. (Master), University at South Africa, Pretonia.
Robinson, T. H., & Modrey, L. (1986). Active Writing. New York: Macmilan Publishing Company.
DOI:
http://dx.doi.org/10.30998/scope.v3i2.3371
Article metrics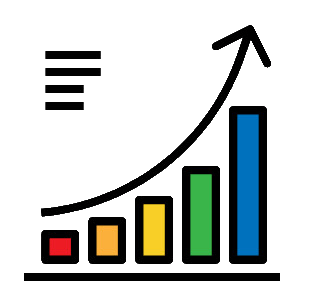 Abstract views : 50 |
Full Text views : 36
Refbacks
There are currently no refbacks.
Copyright (c) 2019 Scope : Journal of English Language Teaching
This work is licensed under a
Creative Commons Attribution-NonCommercial 4.0 International License
.

This work is licensed under a Creative Commons Attribution-NonCommercial 4.0 International License