The Easiest Grammar Understanding for Speaking English Well
Abstract
Target of this study is to standardize the English learning and teaching model which is  well-granted.  The issues faced by the  English researchers are to find a method so effectively that semantico grammatical knowledge mastery related to English notion and function which has not found the solution can be formulated as a national standard since the data collected at Jakarta and Depok Junior and senior high schools showed the same issues.  The findings of the study showed that there were 90% of Junior and Senior High Schools Students had not been confident to speak English. It is why the researchers introduce the Oral Questioning in L1 and Guidance Method (OQILAG) which is going to be shot and saved in saver and internet localized,  and enable the students to use smartphone while speaking English  directed by the researcher as a film teacher  through LCD (in-focus) in national research next year as a model of e-learning. The data which were stated by English senior teachers showed that there were 90% of Muhammadiyah junior high school unconfident to speak English. Thus, the researchers introduce  OQILAG method planned to have been shot and saved in a saver, presented by LCD (in-focus) called e-learning  implemented in 2019 research as a national research. Oral questioning in L1 and Guidance (OQILAG) method has succeeded  several times to develop of students' competence and workers as well; however, it has never been examined at private  Junior High School, yet developing of the students English skills  especially  at Muhammadiyah Junior High School was the first times done
References
Borg, Welter R and Gall, Meredith D. 2007. Educational Research: An Introduc- tion 8th ed ( New York: Longman Inc).
Brown, H. Douglas. 2001, Teaching by Principle; An interactived Approach to language Padagogy. Second Edition, Addison Wesley Longman, Inc, A person Education Company.
Cornelius, T. Edwin JR. 1979. New English Course Culver City: English Language Services 5761 Buckingham Parkway, Jakarta: PT Bentara Antar Asia: Devisi Sekolah.
Creswell, John W. 2007. Qualitative Inquiri and Research Design: Choosing Among Five Approaches 2 nd. California: Sage Publications, inc.
Dahar, Willis Ratna. 1996. Teori-Teori Belajar. Penerbit Jakarta: Erlangga.
Deborah, Speaking 1, Internal Use Only. 2008. Universitas Indraprasta PGRI.
Dimyati dan Mudjino, 2006. Belajar dan Pembelajaran. Penerbit Jakarta: Rineka Cipta.
Gay. L.R. Mills. Geoftrey E and Airasian, Peter, 2009. Educational Research: Competencies for Analysis and Application 9 th ed. New Jersey: Pearson Education inc.
Hariyono Rudi and Wilkinson L. Bryan. 2008. Essential ABC English Grammar. Penerbit Jombang Lintas Media.
Harmer, Jeremy, 2004. How to Teach English. London: Longman.
Usman, Husaini. 2004. Metode Penelitian Sosial. Jakarta: Bumi Aksara.
Hutchinson, Alan Waters, Davies 1987. English for Specific Purposes: Cambridge University Press.
Kerangka Dasar dan Struktur Kurikulum 2013. Kementerian Pendidikan dan Kebudayaan 2013.
Laporan Abdimas. 2016. Pembinaan Mengajar Bahasa Inggris para Siswa Kelas IX.3 SMP Citra Negara Kota Depok, Unpublished.
Rasul, Tarmizi. 2014. Developing Students' English Speaking Well in 8 hours. Deiksis, Volume 06 Nomor 03 September 2014:153-228. LPPM. Universitas Indraprasta (UNINDRA) PGRI.
Tarmizi R. 2012. Juli-Agustus. Designing A Textbook On Oral Questioning in Students' First Language) L1) to Develop their Communication Skills at 97 Senior High School Jakarta. Majalah Ilmiah. Faktor, penentu Obyektivitas dan Kreativitas. LPP Universitas Indraprasta (UNIDRA) PGRI.
DOI:
http://dx.doi.org/10.30998/scope.v2i02.2501
Article metrics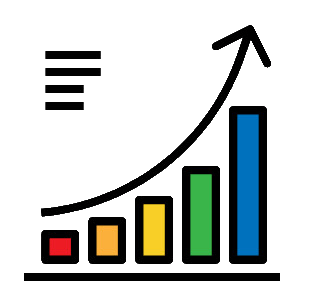 Abstract views : 367 |
Full Text views : 494
Refbacks
There are currently no refbacks.
Copyright (c) 2018

This work is licensed under a Creative Commons Attribution-NonCommercial 4.0 International License