Using Graphic Organizer as a Media in Students' Writing Project
Abstract
"Picture tells a thousand words". It is important that teachers help the students organize their writing which they are learning to build and enhance their writing skill. Graphic organizer is a creative great media for comparing and contrasing text or story and can easily be applied to any kind of topic to help the students understand the differences between the texts or stories. Beside that aim, graphic organizer also helps the students to organize their writing skill and enhance their writing skill well. Graphic organizer is considered to enhance student's writing skill, also expresses the students creativity by using the all kind of text, image and graphics, so the research employing observation and carried by descriptive research method. By implementing the strategy of using graphic organizer in students's writing project, teacher will hopefully get the insight of using creative media to enhance students' writing skill.
Key words: graphic organizers; media, writing
References
Ariyanti, S., & Qomar, A. H. (2016, OCTOBER). The Correlation between Students' Reading Motivation, Vocabulary Mastery and Writing Ability in Recount Text. Premise Journal , 5 No. 2, 21-32.
Briggs, L. (1977). Instructional Design: Principles and Applications (ed). New Jersey: Englewood Cliff.
Brown, H. D. (2001). How to Teach English. England: Pearson Education Limited.
Condidorio, K. (2010). The Usefulness of Graphic Organizers in Enhancing Science Learning. Education Masters Paper 111.
Gay, L. R. (2000). Educational Research: Competencies for Analysis and Application. New Jersey: Pretince-Hall, Inc.
Manoli, P. (2012). Graphic Organizers as a Reading Strategy: Research Findings and Issues. Creative Education, 3(3), 348–356. https://doi.org/10.4236/ce.2012.33055
Mansoor, T., & Saeedeh, E. (2013). The Effect of Using Print Media on Children's L2 Literacy Development: A Longitudinal Study. Journal of Language Teaching and Research, 4(3), 570–578. https://doi.org/10.4304/jltr.4.3.570-578
Mantiri, F. (2014). Multimedia and Technology in Learning. Universal Journal of Educational Research, 2(9), 589–592. https://doi.org/10.13189/ujer.2014.020901
Richards, J. &. (2002). Methodology in Language Teaching: An Anthology of Current Practice. UK: Cambridge University Press.
Sadiman, Arif, & dkk. (n.d.). Media Pendidikan: Pengertian, Pengembangan dan Pemanfaatannya. Jakarta: Raja Grafindo Persada.
Wanarti, P., Ismayanti, E., Peni, H., & Yamasari, Y. (2016). The Enhancement of Teaching-Learning Process Effectiveness through. Advances in Economics, Business and Management Research, 14, 343.
Zaini, S. H., Mokhtar, S. Z., & Nawawi, M. (2010). The Effect of Graphic Organizer on Students ' Learning in School. Malaysian Journal of Educational Technology, 10(1), 17–23.
DOI:
http://dx.doi.org/10.30998/scope.v2i02.2307
Article metrics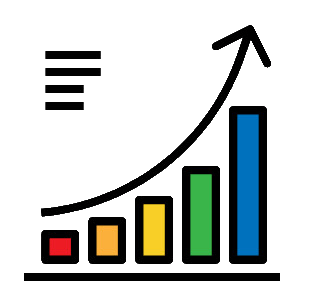 Abstract views : 126 |
Full Text views : 205
Refbacks
There are currently no refbacks.
Copyright (c) 2018

This work is licensed under a Creative Commons Attribution-NonCommercial 4.0 International License