Analisis Kesulitan Belajar Matematika terhadap Siswa Keluarga "Broken Home" di SMA Uswatun Hasanah Jakarta Timur
Abstract
The purpose of this study is to find out the difficulties of learning mathematics students who have problems with their families or broken home. The place of this research is a private high school in East Jakarta, namely Uswatun Hasanah High School. The research sample is students who have problems outside of school, namely problems with their families. The method of this research is an exploratory survey with a qualitative approach. Data collection of this research are interviews, observations and documents from research subjects. Two broken home children were the subjects of this study. The results of this study indicate that the process of learning mathematics for students who are broken home needs special handling in the form of advice and enthusiasm from mathematics teachers, counseling teachers, and homeroom teachers and is expected to be given effective learning methods to make students more focused in learning and more mature in face the problem
Keywords
Mathematics, Broken Home
References
S. Hafizah, and M. Mawarpury. "Pemaknaan Kebahagian oleh Remaja Broken Home". Jurnal Ilmiah Psikologi. (5)1 . Hal: 59-66. 2018.
Willis, Sofyan. S. Remaja & Masalahnya. Bandung : Alfabeta. 2008.
Jamaris, Martini. Kesulitan Belajar Prespekif, Asesmen, dan Penanggulangannya. Bogor: Ghalia Indonesia. 2014
E. M. Yeni. "Kesulitan Belajar Matematika di Sekolah Dasar". JUPENDAS, vol. (2) 2. 2015.
R. S. Waskitoningtyas. " Analisis Kesulitan Belajar Matematika Siswa Kelas V Sekolah Dasar Kota Balikpapan Pada Materi Satuan waktu Tahun Ajaran 2015/2106". Jurnal Ilmiah Pendidikan Matematika. (5) 1. Hal: 24-32. 2016.
D. H. Harahap And R. Syarifah, "Studi Kasus Kesulitan Belajar Matematika Pada Remaja". Jurnal Psikologi. (11) 1. Hal: 20-30. 2015.
Sudirman, Daharnis, and Marjohan. "Peran Guru Bimbingan Konseling serta Peran Guru Mata Pelajaran Dalam Mengatasi Kesulitan Belajar Siswa Di Sekolah Menengah Atas (SMA) Negeri". Jurnal Ilmiah Konseling. (2) 1. Hal: 120-124. 2013
DOI:
http://dx.doi.org/10.30998/sap.v3i3.3593
Article metrics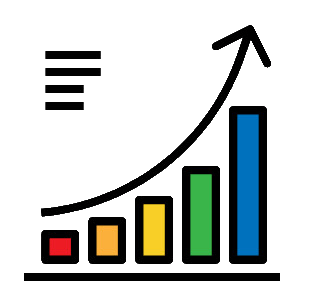 Abstract views : 200 |
Full Text views : 341
Refbacks
There are currently no refbacks.
Copyright (c) 2019 Mohamad Lutfi Nugraha
This work is licensed under a
Creative Commons Attribution-NonCommercial-NoDerivatives 4.0 International License
.
SAP (Susunan Artikel Pendidikan) indexed by:
---
---
---

Ciptaan disebarluaskan di bawah Lisensi Creative Commons Atribusi 4.0 Internasional.
---
View My Statis
---

---