Analisis Faktor-Faktor yang Mempengaruhi Level Internet Addiction Disorder pada Siswa SMA Negeri 42 Jakarta
Abstract
In addition to providing convenience in all fields, the internet also has a negative impact.
Internet Addiction Disorder refers to the pattern of excessive internet usage and disrupts the lives of internet users themselves. This research was shown to determine the level of Internet Addiction Disorder in Jakarta 42 Senior High School students along with their characteristics and factors that influence the level of the Internet Addiction Disorder. The analysis used was descriptive analysis and multinomial logistic regression analysis. The results of this research indicate that the majority of Jakarta State High School 42 students suffer from Internet Addiction Disorder at the Moderate level. There are factors that influence the level of Internet Addiction Disorder, namely the motive for using the internet, the length of time being a user, the quality of relationships with friends, and the income of peers parents greatly influencing adolescent behavior including behavior in internet usage
Keywords
Internet; Internet Addiction Disorder; Multinomial Logistic regression
References
S. Ameliola and H. D. Nugraha. Perkembangan Media Informasi Dan Teknologi Terhadap Anak Dalam Era Globalisasi. The 5th Internasional Conference On Indonesian Studies: "Ethnicity And Globalization"Ity And Globalization" 362-371, 2013.
N. Jannah , Mudjiran, and H. Nirwana. "Hubungan Kecanduan Games Dengan Motivasi Belajar Siswa Dan Implikasinya Terhadap Bimbingan dan Konseling". Konselor, 4 (4) , 200-207, 2015.
A. S. H. Basri. "Kecenderungan Internet Addiction Disorder Mahasiswa Fakultas Dakwah dan Komunikasi Ditinjau Dari Religiositas". Jurnal Dakwah, XV(2), 407-432, 2015.
D. Arisandy. "Hubungan Antara Kontrol Diri Dengan Kecanduan Internet Pada Mahasiswa Universitas Bina Darma Tahun 2009 Palembang". Naskah Publikasi 1-13, 2009
DOI:
http://dx.doi.org/10.30998/sap.v3i3.3592
Article metrics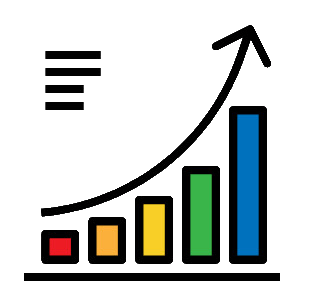 Abstract views : 198 |
Full Text views : 205
Refbacks
There are currently no refbacks.
Copyright (c) 2019 Zuhana Realita Alfy
This work is licensed under a
Creative Commons Attribution-NonCommercial-NoDerivatives 4.0 International License
.
SAP (Susunan Artikel Pendidikan) indexed by:
---
---
---

Ciptaan disebarluaskan di bawah Lisensi Creative Commons Atribusi 4.0 Internasional.
---
View My Statis
---

---