Readers' Responses to The Reading of Translations of Children's Story
Abstract
The goals of this paper are to seek the readers' reactions, having gone through the two versions of English-to-Indonesian translations of children's short story, and to explain the readers' reactions to the two versions of the translations. The interview questions focus on the loanword or borrowing translation strategies employed by the student translators. Ten parents with children volunteered to read and respond to translation reading. The results show that the readers thought it would be better for the translators not to apply the borrowing procedure in translating children's stories as it will hinder the meanings resulting in an uneasy feeling of reading the story to their children.
Keywords:
reader reaction, children story translation, borrowing, equivalence.
References
Anam, M. K., & Nirmala, D. (2019). Semantic changes of English loanwords in Radar Kediri daily newspaper headlines. PAROLE: Journal of Linguistics and Education, 9(2), 80–89. https://doi.org/10.14710/parole.v9i2.80-89
Brooks, W., & Browne, S. (2012). Towards a culturally situated reader response theory. Children's Literature in Education, 43(1), 74–85. https://doi.org/10.1007/s10583-011-9154-z
D'Egidio, A. (2015). How readers perceive translated literary works: An analysis of reader reception. Lingue e Linguaggi, 14, 69–82. https://doi.org/10.1285/I22390359V14P69
Eco, U. (1981). The theory of signs and the role of the reader. The Bulletin of the Midwest Modern Language Association, 14(1), 35. https://doi.org/10.2307/1314865
Flack, M. (1959). Angus and the ducks. In Best in children's books (pp. 65–76). Nelson Doubleday Inc.
Károly, K. (2006). Research methods in translation studies. seas3.elte.hu › coursematerial › KarolyKrisztina › TS-lecture8
Klaudy, K. (1996). Quality assessment in school vs professional translation. In C. Dollerup & V. Appel (Eds.), Teaching translation and interpreting 3 (pp. 197–207). John Benjamins Publishing Company. https://doi.org/https://doi.org/10.1075/btl.16.27kla
Malmkjaer, K. (2018). Children's literature in/and translation: The oeuvre as corpus. Ilha Do Desterro, 71(1), 135–150. https://doi.org/10.5007/2175-8026.2018v71n1p135
Martin, L. (2018). Indonesian Islamic children's literature: The lexical choices in the religious teachings. English Language in Focus (ELIF), 1(1), 23–34. https://jurnal.umj.ac.id/index.php/ELIF/article/view/4491
Meidasari, V. E. (2014). Teaching communicative translation: An active reception analysis between the translation and reader's reception. English Review: Journal of English Education, 2(2), 183–191. https://journal.uniku.ac.id/index.php/ERJEE/article/view/105
Munday, J. (2016). Introducing translation studies: Theories and application (4th ed.). Routledge.
Nida, E. (2003). Toward a science of translating. Brill. https://doi.org/https://doi.org/
Scott, L. M. (1994). The bridge from text to mind: Adapting reader-response theory to consumer research. Journal of Consumer Research, 21(3), 461. https://doi.org/10.1086/209411
Tai, Y. F. (2011). Reader-response theory applied to translation. Sendebar. https://www.researchgate.net/scientific-contributions/2136528476_Y-F_Tai
Tamburian, N. M., Pamantung, R. P., & Senduk, A. J. (2019). Kata-kata pinjaman bahasa Inggris dalam Bahasa Indonesai pada Koran Harian "Komentar Manado." Jurnal Elektroni Fakultas Sastra Universitas Sam Ratulangi, 1(1). https://ejournal.unsrat.ac.id/index.php/jefs/article/view/23454
Venuti, L. (2012). Translation changes everything. In translation changes everything: Theory and practice. Routledge. https://doi.org/10.4324/9780203074428
Winarto, A. B. (2018). Borrowing words in newspaper Seputar Indonesia Desember 2009. Buletin Al-Turas, 19(1), 119–134. https://doi.org/10.15408/bat.v19i1.3704
Xu, Z. (2016). Translation equivalence and the reader's response. International Review of Social Sciences and Humanities, 10(2), 98–109. https://pdfs.semanticscholar.org/b8c1/773 fec4e2cc476404a26f462e8258c504d0c.pdf
DOI:
http://dx.doi.org/10.30998/deiksis.v12i02.5925
Article metrics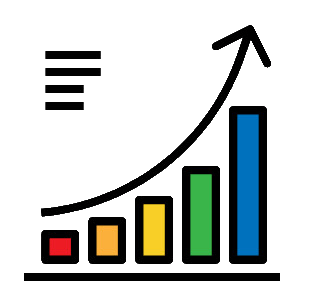 Abstract views : 40 |
Full Text views : 18
Refbacks
There are currently no refbacks.
Abstracting and Indexed by:
____________________________________________________

Editorial Office:
Research and Community Service
Universitas Indraprasta PGRI

Campus A : Jl. Nangka No. 58 C (TB. Simatupang), Kel. Tanjung Barat, Kec. Jagakarsa, Jakarta Selatan 12530 Telp. (021) 7818718 – 78835283 Fax. (021) 29121071

Statistik Deiksis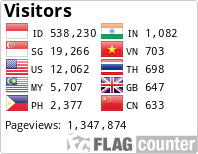 Deiksis is licensed under a Creative Commons Attribution-NonCommercial 4.0 International License.