Etnomatematika pada Transaksi Jual Beli Pasar Tradisional di Solo
Abstract
This study aims to describe the ethnomstics results of buying snd selling in Javanese society, especially solo cities. This research is an exploratory study using ethnographic traditions. Solo is a city that is densely populated and thick with culture. Solo has one kingdom known as the Surakarta Hadiningrat Sunan Palace with the raja title Raja Pakubuwana. Klewer market is located next to the kasunanan palace. The data in this study were obtained from the results of interviews and ethnographic records made during the study. Data analysis was performed using the Miles & Huberman model. The result of the study obtained several mathematical concepts used by solo society, namely activity of counting and counting. Counting activity arose during the mention of buying and selling. In calculating altitude, there are several mathematical concepts, including counting algorithms. The results of this study are expected to provide inspiration and reference material for contextual mathematics learning.
Keywords
ethnomathematics, ethnographic
References
Hartoyo, A. (2012). Eksplorasi Etnomatematika pada Budaya Masyarakat Dayak Perbatasan Indonesia-Malaysia Kabupaten Sanggau Kalbar. Jurnal Penelitian Pendidikan.
Haylock, D., & Thangata, F. (2007). Key concepts in teaching primary mathematics. Key Concepts in Teaching Primary Mathematics. https://doi.org/10.4135/9781446214503
Heirdsfield, A. M. (2003). "Spontaneous" Mental Computation Strategies. Proceedings of the 27th Conference of the International Group for the Psychology of nMathematics Education Held Jointly with the 25th Conference of PME-NA.
Hennessey, M. N., Higley, K., & Chesnut, S. R. (2012). Persuasive Pedagogy: A New Paradigm for Mathematics Education. Educational Psychology Review. https://doi.org/10.1007/s10648-011-9190-7
Huberman, A., & Miles, M. (2012). The Qualitative Researcher's Companion. The Qualitative Researcher's Companion. https://doi.org/10.4135/9781412986274
Karnilah, N. (2013). Jurnal Study Ethnomatematics. Study Ethnomathematics: Pengungkapan Sistem Bilangan Masyarakat Adat Baduy.
Larsen, T. (2013). E.B. tylor, religion and anthropology. British Journal for the History of Science. https://doi.org/10.1017/S0007087412000039
Mabbott, D. J., & Bisanz, J. (2008). Computational skills, working memory, and conceptual knowledge in older children with mathematics learning disabilities. Journal of Learning Disabilities. https://doi.org/10.1177/0022219407311003
Pan, A., Daley, S., Rivera, L. M., Williams, K., Lingle, D., & Reznik, V. (2006). Understanding the role of culture in domestic violence: The Ahimsa Project for Safe Families. Journal of Immigrant and Minority Health. https://doi.org/10.1007/s10903-006-6340-y
Rosa, M., & Orey, D. C. (2011). Ethnomathematics: the cultural aspects of mathematics. Revista Latinoamericana de Etnomatemática.
S. Sirate, F. (2018). IMPLEMENTASI ETNOMATEMATIKA DALAM PEMBELAJARAN MATEMATIKA PADA JENJANG PENDIDIKAN SEKOLAH DASAR. Lentera Pendidikan : Jurnal Ilmu Tarbiyah Dan Keguruan. https://doi.org/10.24252/lp.2012v15n1a4
DOI:
http://dx.doi.org/10.30998/string.v3i3.3590
Article metrics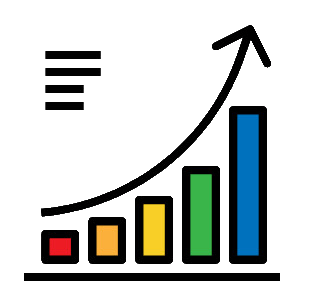 Abstract views : 189 |
Full Text views : 168
Refbacks
There are currently no refbacks.
Copyright (c) 2019 Mei Lestari
This work is licensed under a
Creative Commons Attribution 4.0 International License
.
STRING (Satuan Tulisan Riset dan Inovasi Teknologi) indexed by:
---
---
Ciptaan disebarluaskan di bawah
Lisensi Creative Commons Atribusi 4.0 Internasional
.
View My Stats
---
---