Evaluasi Kinerja Divisi TI PT.PGSN dalam Pengelolaan Data Sesmik
Abstract
Natural resources promise extraordinary economic development potential, which must be utilized as optimally as possible. To make it happen, one of the factors that influences the success of an organization's business is the well-managed management of information technology (IT) infrastructure. The quality of SI / IT products and services can be measured by internal customer perceptions. Several computer companies have begun to work with Petroleum Industry companies to build HPC Clusters to help process physical exploration data so that it can be processed quickly. HPC (High Performance Computing) is a technology that utilizes computer parallel processes as a step to complete work that requires large computing performance. Large processing of sesmik data requires fast and stable computer capabilities. The goal is to serve internal / user and external / customer requests. On this basis the author conducted a research at PT.PGSN South Jakarta. This study consists of two types, namely correlation research which will examine the relationship between internal customer satisfaction with seven independent variables of product / service quality of IS / IT and the relationship between perceptions of increasing internal customer performance on seven independent variables of product / service quality of IS / IT. The seven variables are: availability, user friendliness, productivity, reliability, durability, responsiveness and timeless of support. As well as comparative research to see whether there is a difference / significant difference between internal customers and IT Human Resources in assessing performance aspects. The six aspects of performance were analyzed: problem response, Software, Hardware and network maintenance, information system development, program & SI maintenance, passwords and online control. Correlation tests were carried out using the Spearman correlation analysis method, while the comparative test was carried out using the Mann-Whitney analysis method.
Keywords
Satisfaction; Performance; Services
References
Mathis, R.L dan Jackson, J., Manajemen Sumber Daya Manusia . Jakarta: Salemba empat. 2008.
Grembergen, Wim Van, et.al, Linking The IT Balanced Scorecard and IT Governance to the Business Objectives at a Major Canadian Financial Group. University of Antwerp. 2008.
Ward, J., dan Peppard, J., Strategic Planning for Information System. (3rd ed.). Chiester: John Wiley & Son. 2004.
DOI:
http://dx.doi.org/10.30998/string.v3i3.3579
Article metrics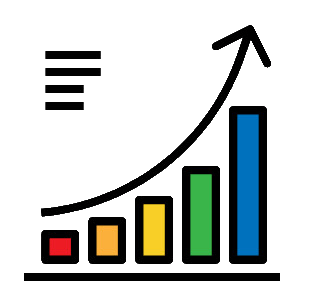 Abstract views : 103 |
Full Text views : 103
Refbacks
There are currently no refbacks.
Copyright (c) 2019 Mudjianto Mudjianto, Heri Satria Setiawan
This work is licensed under a
Creative Commons Attribution 4.0 International License
.
STRING (Satuan Tulisan Riset dan Inovasi Teknologi) indexed by:
---
---
Ciptaan disebarluaskan di bawah
Lisensi Creative Commons Atribusi 4.0 Internasional
.
View My Stats
---
---