Sistem Pendukung Keputusan Mahasiswa Berprestasi Menggunakan Metode Kombinasi Analytical Hierarchy Process (AHP) dan Simple Additive Weigting (SAW)
Abstract
The selection of outstanding students at Secretary Academy of Budi Luhur has long been conducted from the collection of scores involving lecturers and staff. The collected data are then given to the Head of Study Program for the selection. The method is considered less effective because it uses manual calculation and shows no objectivity in the student assessment in which the scores given by lecturers and staff are only based on their estimation and closeness to students. The Head of the Study Program takes a long time to make a decision. Analytical Hierarchy Process (AHP) and Simple Additive Weighting (SAW) are methods that can be used to select outstanding students based on the criteria set in Dikti guidelines 2016. The Analytical Hierarchy Process (AHP) is used in weighting process, while the Simple Additive Weighting (SAW) is used in ranking process. It is expected that the weighting and ranking processes can create an effective and objective decision support system application.
Keywords
Decision Support System, Analytical Hierarchy Process (AHP), Simple Additive Weighting (SAW), Outstanding Student
References
Dikti. Pedoman Pemilihan Mahasiswa Berprestasi Program Diploma, Jakarta, 2016.
Kusumadewi S, Purnomo, Hari. Aplikasi Lohika Fuzzy untuk Pendukung Keputusan. Yogyakarta: Graha Ilmu. 2010.
Marimin, M. Aplikasi Teknik Pengambilan Keputusan Dalam Manajemen Rantai Pasok, Bogor: IPB Press. 2010.
Tri Ferga Prasetyo, Chandra Kusumah. Sistem Pendukung Keputusan Mahasiswa Berprestasi Menggunakan Metode Analytical Hierarchy Process (AHP) (Studi Kasus: Universitas Majalengka), Jurnal J-Ensitec: Vol 02 No. 01, 2015
DOI:
http://dx.doi.org/10.30998/string.v3i2.3039
Article metrics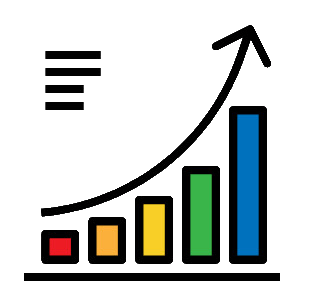 Abstract views : 68 |
Full Text views : 181
Refbacks
There are currently no refbacks.
Copyright (c) 2018 Lukas Arief Prasetyo
This work is licensed under a
Creative Commons Attribution 4.0 International License
.
STRING(Satuan Tulisan Riset dan Teknologi) indexed by:
---
---
Ciptaan disebarluaskan di bawah
Lisensi Creative Commons Atribusi 4.0 Internasional
.
View My Stats
---
---