Code Mixing and Code Switching in Novel The Devil Wears Prada by Lauran Weisberger:A Sociolinguistic Study
Abstract
Percampuran-Kode dan Alih-Kode terjadi dalam proses komunikasi, khususnya di Indonesia. Bahasa Inggris telah menjadi bahasa yang paling penting dari komunikasi yang lebih luas. Masyarakat penutur bahasa Inggris dan Indonesia terdiri dari orang-orang dwibahasa yang menggunakan bahasa Inggris sebagai bahasa kedua. Kompetensi bilingual pembicara membantu pembicara pertama untuk percampuran kode atau beralih ke bahasa lain dengan sangat mudah. Penelitian ini merupakan upaya untuk memahami percampuran-kode dan alih kode dalam novel The Devil Wears Prada oleh Lauren Weisberger. Tujuan dari penelitian ini adalah untuk menjelaskan jenis percampuran kode dan alih-kode dalam The Devil Wears Prada Novel dengan menggunakan studi sosiolinguistik. Pendekatan deskriptif kualitatif untuk pengumpulan data dan analisis dalam penelitian ini. Data yang diambil dari novel The Devil Wears Prada oleh Lauren Weisberger. Novel ini dibaca secara menyeluruh untuk mendapatkan pemahaman isi secara keseluruhan. Metode penelitian yang digunakan dalam penelitian ini adalah analisis isi. Hasil penelitian menunjukkan bahwa Percampuran-Kode yang terjadi dalam novel ini diklasifikasikan menjadi dua jenis, Inner dan Outer. Sedangkan, Alih-Kode dalam kumpulan data dibagi menjadi tiga kategori atau jenis, yang didefinisikan oleh Poplack (1978/1981): Tag-switch, intersentential-switch, dan intrasentential-switch.
Kata kunci: Jenis Percampuran-Kode, Jenis Alih-Kode, Studi Sosiolinguistik
References
Bokamba, E. (1988). Code mixing, language variation and linguistic theory: evidence from Bantu languages. Lingua, 76, 21-62.
Fuadi, A. (2015). Code Mixing and Code Switching Analysis in Ranah 3 Warna Novel Study program of English, University of Diponegoro.
Grosjean, F. (1982). Life with Two Languages, an Introduction to Bilingualism, London: Harvard University Press.
Hoffman, A. (1995) . Practical Magic. Newyork: Routledge.
Hudson, R.A. (1980). Language in Sociolinguistics. Cambridge: Cambridge University Press.
Husna, I. (2010). Code Mixing and Code switching in Ketika Cinta Bertasbih I Novel. Study Program of English, University of Brawijaya.
Jendra, M. I. I. (2001). Sosiolinguistics. Yogyakarta: Graha Ilmu.
Mazumdar, T. (2015). Code-mixing & code-switching in the postmodern novel the glass palace by Amitav Ghosh: a sociolinguistic study, International Journal of Multifaceted and Multilingual Studies, I(XII).
Muysken, P. (2000). A typology of codemixing. Cambridge: Cambridge University Press.
Neuman, W. L. (2008). Social Research Methods. India: Dorling Kindersley (India) Pvt.Ltd
Poplack, S. (1978/1981). Syntactic Structure and Social Function of Code- Switching. In R.P Duran. (Ed.). Latino Discourse and Communicative Behavior. New Jersey: Ablex Publishing Corporation.
____________(2000). Sometimes I'll start a sentence in Spanish y termino en Espanol: toward a typology of code-switching. The Bilingualism Reader. UK: Routledge.
Romaine, S. (1989). Bilingualism. Oxford: Bassil Blackwell.
Spolsky, B. (1998). Sociolinguistic. New York: Oxford University Press.
Suwito. (1985). Sosiolinguistik: Pengantar Awal. Surakarta: Henary Offset.
Trudgill, P. (1974). Sociolinguistics: An Introduction. London: Oxford University Press.
Wardaugh, R. (1986). An Introduction to Sociolinguistics. Oxford: Oxford University Press.
DOI:
http://dx.doi.org/10.30998/scope.v1i01.872
Article metrics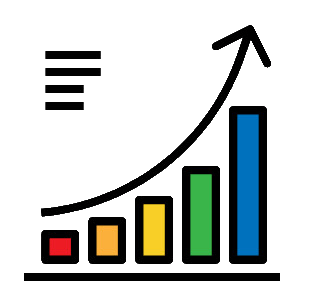 Abstract views : 442 |
Full Text views : 1159
Refbacks
There are currently no refbacks.
Copyright (c) 2017 SCOPE: Journal of English Language Teaching

This work is licensed under a Creative Commons Attribution-NonCommercial 4.0 International License