Inclusion and Exclusion in Political Discourse: Deixis in Barrack Obama's Speeches
Abstract
This study examines the use of deixis for personal, spatial, and temporal anchorage of political discourse. Using two thematically and contextually different speeches of obama as its database., the paper recognize how politicians can associate with and dissociate from actions taken by them or their officer at different time. I conclude by locating some of antics of political leaders to conscript their subjects into accepting their views on conversial issues or position.
Key word: inclusion and exclusion, political discourse, deixis
References
Ayodabo, J. O. (2003). A Pragma-Stylistic Study of Abiola's Historic Speech of June 24, 1993. In Lawal, A. (ed) Stylistics in Theory and Practice. Ilorin: Paragon Books.
Braun, D. (2001). Indexicals. Stanford Encyclopaedia of Philosophy.
Cap, P. (2002). Explorations in Political Discourse: Methodological and Critical Perspectives. Frankfurt am Main: Peter Lang Verlag.
Chilton, P. (2004). Analysing Political Discourse. London: Routledge.
Chilton, P., & Schaffner, C. (1997). Discourse Pragmatics in van Dijk, T (ed) Discourse as Social Interaction. London: Sage.
Garcia- Murga, F. (1995). Indexicals and descriptions. SORITES, 2, 46-56.
Geis, M. (1987). The Language of Politics. New York: Springer Verlag.
Goffman, E. (1981). Forms of Talk. Oxford: Blackwell.
Inigo-Mora, I. (2004). On the use of the personal pronoun we in communities. Journal of Language and Politics, 3(1), 27-52.
Kataoka, K. (2004). Co-construction of a mental map in spatial discourse: A case study of Japanese rock climbers' use of deictic verbs of motion. Pragmatics, 14(4), 409-438.
Kuo, S. (2001). Reported speech in Chinese political discourse. Discourse and Society, 3(2), 8181-2002.190
_____. (2002). From solidarity to antagonism: the uses of the second person singular pronoun in Chinese political discourse. Text, 22(1), 29-55.
Levinson, S. (1983). Pragmatics. Cambridge: Cambridge University Press.
Lwaitama, A. F. (1988). Variations in the use of personal pronouns in the public oratory of J.K Nyerere and A.H Mwinyi. Belfast Working Papers in Language and Linguistics, 1, 1-23.
Maitland, K. (1988). Why Choose Me: The Pragmatics of English Pronouns. D Phil Dissertation, University of Ulster.
Maitland, K., & Wilson, J. (1987). Pronominal selection and ideological conflict. Journal of Pragmatics, 11(4), 495-512.
Mey. (2000). When Voices Clash: A study in Literary Pragmatics. New York: Mouton de Gruyter.
Mey, J. (2001). Pragmatics: An Introduction (2nd Edition). Oxford: Blackwell.
Odebunmi, A (2001): The English Word and Meaning: An Introductory Text. Ogbomoso: Critical Sphere.
Odebunmi, A., & Olaniyan, K. (2005). Perspectivization in Fiction: A Deictic Study of Wole Soyinka's Ake (Mimeo).
Oha, O. (1994). Language in War Situation: A Stylistic Study of the War Speeches of Yakubu Gowon and Emeka Ojukwu. Ph.D Dissertation, University of Ibadan, Ibadan.
Rees, A. (1983). Pronouns of Person and Power: A Study of Personal Pronouns in Public Discourse. M.A Dissertation, University of Sheffield.
Rudd, P. W. (2004). Weapons of mass destruction: the unshared referents of Bush's rhetoric. Pragmatics, 4(4), 499-525.
Thomas, J. (1995). Meaning in Interaction: An Introduction to Pragmatics. London: Longman.
Trask, R. L. (1999). Key Concepts in Language and Linguistics. London: Routledge.
Urban, G. (1986). Rhetoric of a War Chief. Working Papers and Proceedings of the Centre for Psychological Studies, 5, 1-27.
Van Dijk, T. (2004). Political discourse and racism: describing others in western parliaments in Riggins, S. H. (ed) The Language and Politics of Exclusion. London: Sage.
_____. (2004). Politics, Ideology and Discourse. Encyclopedia of Language and Linguistics in Wodak, R. (ed) Language and Politics.
Volosinov, V. N. (1973). Marxism and the Philosophy of Language. New York: Seminar Press.
Wilson, J. (1990). Politically Speaking: The Pragmatic Analysis of Political Language Oxford: Blackwell.
Yule, G. (1996). Pragmatics. Oxford: Oxford University Press.
DOI:
http://dx.doi.org/10.30998/scope.v2i01.2275
Article metrics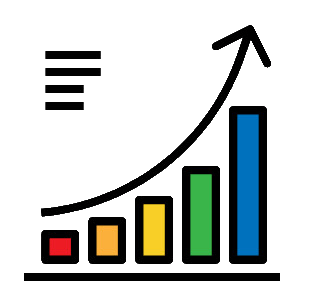 Abstract views : 117 |
Full Text views : 349
Refbacks
There are currently no refbacks.
Copyright (c) 2018

This work is licensed under a Creative Commons Attribution-NonCommercial 4.0 International License