Karakteristik Soldering Baja Perkakas H13 Modifikasi Setelah Kombinasi Proses Shot Peening Dan Nitriding
Abstract
Failure Soldering characteristic on die casting makes it's should be had high wear ability erosion and also released from white layer embrittlement on nitriding process. Both of shot peening and nitriding are kind of process which can increasing surface strength characterization in structural or mechanical components and also as an affricative way to prevent soldering. This research has spesific purpose how to learn affected morphology of layer, surface, and hardness on H13 modification after shot peening & nitriding. In this case research, H13 tool steel will be compared with superior which each part of material has 5 combination surface treatment and 2 kind of holding time of nitriding. Then dipped into the molten of ADC12 Aluminum at temperature 680oC and held for 30 second, 5 minutes and 30 minutes. Characterizations on the surface of the steel were focused on the microstructure, microhardness profile, surface roughness, and weight loss of the H13 tool steel. Result found that H13 modification show hardness until 1415,9 HV compare with only shot peening treatment. This research result showed that best resistance to soldering to create from combination shot peening before and after nitriding.
Keywords: Process Design, Knowledge Management, Innovation Strategy
References
Suharno, B., Nurhayati, N. O., Arifin, B., & Harjanto, S. (2009). Pengaruh Waktu Kontak
Terhadap Reaksi Antar Muka Paduan Aluminium 7%-Si dan Aluminium 11%-Si dengan Baja
Cetakan SKD 61. MAKARA, 11(2), 85-91.
Cho, K. T., Song, K., Oh, S. H., Lee, Y. K., & Lee, W. B. (2013). Surface hardening of shot
peened H13 steel by enhanced nitrogen diffusion. Surface and Coatings Technology, 232, 912-
Chang, S. H., Lee, S. C., & Tang, T. P. (2008). Effect of shot peening treatment on forging die
life. Materials transactions, 49(3), 619-623.
Zhu, H., Guo, J., & Jia, J. (2002). Experimental study and theoretical analysis on die soldering
in aluminum die casting. Journal of materials processing technology, 123(2), 229-235.
Kopeliovich, D. Tribological properties and applications of alumina.
Stenkvist, N. (2014). Design of a cargo fastening device with a load indicator for heavy cargo.
DOI:
http://dx.doi.org/10.30998/joti.v1i1.3427
Article metrics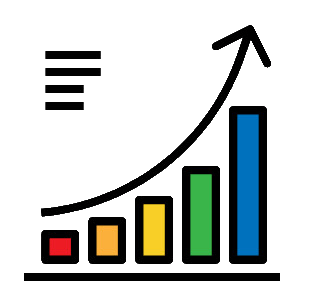 Abstract views : 19 |
Full Text views : 101
Refbacks
There are currently no refbacks.