Pengaruh Benefits Offered Aplikasi Mobile Banking terhadap Kepuasan Nasabah, Kepercayaan, Loyalitas dan Positive Word Of Mouth (WOM)
Abstract
Penelitian ini bertujuan untuk menganalisa benefits offered aplikasi mobile banking (X) sebagai variabel eksogen terhadap kepuasan nasabah(Y1), kepercayaan (Y2), loyalitas (Y3) dan positive WOM (Y4) sebagai variabel endogen, studi pada nasabah bank di Indonesia.Metode penelitian ini menggunakan kuesioner dengan 153 responden nasabah bank yang menggunakan aplikasi mobile banking sebagai sampel dan telah dipilih dari populasi keseluruhan bank di Indonesia yang memberikan layanan dengan aplikasi mobile banking. Metode analisis data pada penelitian ini menggunakan teknik Structural Equation Model (SEM) AMOS Ver.24.Hasil penelitian membuktikan bahwa 1) benefits offered aplikasi mobile banking pengaruh signifikan terhadap kepuasan nasabah, benefits offered dilihat dari kemudahan dan keamanan pada penggunaan aplikasi mobile banking; 2) kepuasan nasabahberpengaruh signifikan terhadap kepercayaan, nasabah yang merasakan puas terhadap aplikasi mobile banking akan percaya bahwa aplikasi mobile banking yang digunakan dengan benefits offered memberikan keamanan dan kemudahan; 3) kepuasan nasabahberpengaruh signifikan terhadap loyalitas, dengan adanya kepuasan terhadap benefits offered pada keamanan dan kemudahan maka nasabah akan mengunakan kembali aplikasi mobile banking; dan 4) kepuasan nasabahberpengaruh signifikan terhadap positive WOM, nasabah yang puas dengan benefits offered pada keamanan dan kemudahanmemberikan reaksi tanggapan yang positif terhadap nasabah pengguna aplikasi mobile banking.
Keywords
benefits offered, kepuasan nasabah, kepercayaan, loyalitas, positiveword of mouth (WOM). mobile banking
References
Aaker A. David (2013), "Manajemen Pemasaran Strategis" Edisi 8, Jakarta: Salemba Empat, Jakarta.
Arwani Mokhamad, et al. (2011), "Peran Karakteristik Individu Sebagai Moderator PengaruhKepuasan, Kepercayaan dan Komitmen Terhadap Loyalitas (Studi pada Nasabah Bank Syariah diKabupaten Kudus)", Jurnal Sosial dan Budaya, Vol. 4 Nomor 2, Desember, hlm. 159-170.
Barnes, James G. (2003),"Secrets of Customer Relationship Management: It's All About How You Make Them Feel", New York: Mc Graw Hill
Bharti Mothwani (2016), " Impact of Dimensions of Mobile Banking on User Satisfaction", Journal of Internet Banking and Commerce,Vol.21 No.1pp 1-22
Casaló, L.V., Flavián, C. and Guinalíu, M. (2008), "The role of satisfaction and website usability in developing customer loyalty and positive word-of-mouth in the e-banking services",International Journal of Bank Marketing, Vol. 26 No. 6, pp. 399-417.
Chang, H.H. and Chen, S.W. (2009), "Customer perception of interface quality, security, and loyalty in electronic commerce",Information & Management, Vol. 46 No. 7, pp. 411-417.
Choi Hun, Choi,Y.J., Kim Ki-Mun (2012),"The Understanding of Building Trust Model on Smartphone Application: Focusing on User's Motivation"Springer Science +Business Media B.V., pp 13-20.
Tjiptono, F., dan Gregorius Chandra (2009),"Pemasaran Strategik", Penerbit Andi Pers, Yogyakarta.
Ferdinand Augusty Prof. (2014), Metode Penelitian Manajemen"Pedoman Penelitian untuk Penulisan Skripsi,Tesis dan Disertasi Ilmu Manajemen", Edisi 5 Penerbit UNDIP Press, Semarang.
Fornell, C., Bookstein, F.L. (1992)," Two structural equation models : LISREL and PLS applied to consumer exit-voice theory", Journal of Marketing Research(19 :4), pp.440-452.
Ghozali Imam H.,Drs., Prof. (2017),"Model Persamaan Struktural Konsep dan Aplikasi dengan Program AMOS 24", Penerbit Universitas Diponegoro, Semarang.
Hanson, W. (2000), Principles of Internet Marketing, Cincinnati, Ohio: South- Western.
Hidayat, Rachmad (2009)," Pengaruh Kualitas Layanan, Kualitas Produk dan Nilai Nasabah Terhadap Kepuasan dan Loyalitas Nasabah Bank Mandiri", Jurnal Manajemen dan Kewirausahaan Vol.11 No.1 Hal.59-72
Juniwati (2015), "Pengaruh Perceived Ease of Use, Enjoyment dan Trust Terhadap Repurchase Intention dengan Customer Satisfaction Sebagai Intervening pada Belanja Online" (Studi Pada Mahasiswa Universitas Tanjungpura Pontianak),Jurnal Ekonomi Bisnis dan Kewirausahaan Vol.4 No.1 hal.140-156.
Keiningham, T. L., Cooil, B., Aksoy, L., Andreassen, T. W., & Weiner, J. (2007),"The value of different customer satisfaction and loyalty metrics in predicting customer retention, recommendation, and share-of-wallet", Managing Service Quality, 17(4), pp. 361-384.
Keller, K.L.(2012), "Strategic Brand Management: Building, Measuring and Managing Brand Equity", Prentice Hall.
Kim, J.M., Chung, N., Lee, M.W. (2013),"Motivation and Use Context in Mobile Tourism Shopping: Applying Contingency and Task-Technology Fit Theories", International Journal of Tourism Research 17, pp. 13-24.
Kim, Y.H., Kim, J., Watcher Kathy (2013), "A study of mobile user engagement (MoEN): Engagement motivations, perceived value, satisfaction, and continued engagement intention",Elsevier Journal Decision Support System 56 pp. 361-270.
Koksal,M.H.(2016), "The intentions of Lebanuese customers to adopt mobile banking",International Journal of Bank Marketing, Vol.34 No.3, pp.327-346.
Kotler, P. & Armstrong, G. (2012),Principles of Marketing, New Jersey, Pearson Education.
Kotler, Phillip. Keller, Kevin (2012), Marketing Management 13/E, Prentice Hall.
Kotler, P. (2012), "Marketing Management: Analysis, Planning, Implementation, and Control", Prentice Hall, Upper Saddle River, NJ, USA.
Lee Heijin, Harindranath.G, Oh Sanjo, Kim Dong-jae (2015), "Provision of mobile banking service from an actor –network perpective: Implications for corvergence and standardization" Tecnology Forecasting & Social Change Journal Vol.90, pp.551-561
López-Nicolas, C., Molina-Castillo, F.J. and Bouwman, H. (2008), "An assessment of advanced mobileservices acceptance: contributions from TAM and diffusion theory models", Information & Management, Vol. 45 No. 6, pp. 359-364.
Lovelock Chistopher, Jochen Wirtz dan Jacky Mussry (2010), "Pemasaran Jasa" Penerbit Erlangga.
Maxham, J.G. and Netemeyer, R.G. (2002), "Modeling customer perceptions of complaint handling over time: the effects of perceived justice on satisfaction and intent",Journal of Retailing, Vol. 78 No. 4, pp. 239-252.
Mitra, A. (2016), "Effect of information content and form on customers' attitude andtransaction intention in mobile banking: moderating role of perceived privacy concern",International Journal of Bank Marketing, Vol. 34 No. 7, pp. 1092-1113.
Sampaio Cláudio. H, Ladeira W.J, Santini Fernando De Oliveira (2017),"Apps for mobile banking and customer satisfaction: a cross-cultural study",International Journal of Bank Marketing Vol. 35 Issue: 7, pp.1131-1151.
Sumarwan Ujang (2011), "Perilaku Konsumen: Teori dan Penerapannya dalam Pemasaran", GhaliaIndonesia, Bogor.
Tiwari Rajnish and Stephan Buse (2007), "Mobile Services in Banking Sector: The Role of Innovative Business Solutions in Generating Competitive Advantage", in: Proceedings of the 8th International Research Conference on Quality, Innovation and Knowledge Management, New Delhi.
Zahra, Rahmani, Tahvil, Atusa, Honarmand, Hamideh, Yousefi, Houda (2012), "Mobile Banking and Its Benefits", Arabian Journal of Business and Management Review, Vol.2 No.5
www.kalsel.antaranews.com
DOI:
http://dx.doi.org/10.30998/jabe.v5i4.4184
Article metrics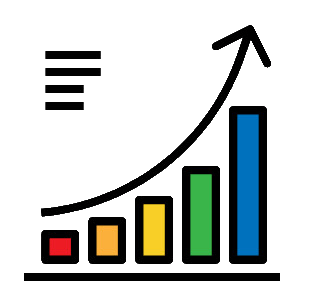 Abstract views : 137 |
Full Text views : 164
Refbacks
There are currently no refbacks.
View My Stats
Universitas Indraprasta PGRI
Alamat:Kampus B | Jl. Raya Kampung Gedong
Phone: +62 (021) 7818718 – 78835283
Work Hours: 09.00 AM – 08.00 PM
JABE (Journal of Applied Business and Economic)
is licensed under a
Creative Commons Attribution-NonCommercial-ShareAlike 4.0 International License
.