Pengaruh Intensitas Penilaian Formatif terhadap Hasil Belajar IPA dengan Mengontrol Pengetahuan Awal Siswa
Abstract
This study aims to determine the effect of intensity of formative assessment of science learning outcomes. Experimental studies with the study population was all students in grade V SD 03, and 05 am in East Jakarta, 80 samples of students, inferential statistical testing with the conclusion of the study are: (1). By controlling the initial knowledge of science students, there is a difference between the groups of students studying science are given formative assessment on each face to face with groups of students are given formative assessment on each standara competence (2). By controlling the students' prior knowledge of science, science learning outcomes of students who were given group of formative assessment on each face is higher than the group of students who were in the formative assessment of each competency standard.


Keywords
intensity of formative assessment, science, learning outcomes, and previous knowledge.
References
Arikunto, S. 2008. Dasar-Dasar Evaluasi Pendididkan. Jakarta: Bumi Aksara.
Bloom, Benyamin S., dkk. 1987. Taxonomy of Educational Objectives, Handbook 1
Cognitive Domain. New York: Longman Inc.
Briggs, Leslie J. 1979. Instructional Design Principles and Applications. Englewood
Cliffs, New Jersey: Prentice Hall Inc.
Cangelosi, James S. 1995. Merancang Tes untuk Menilai Prestasi Belajar.
terjemahan D. Tedjasudhana. Bandung: Penerbit ITB.
Carin, Arthur A., dan Robert B. Sund. 1989. Teaching Science Through Discovery.
Columbus: Merrill Publishing Company.
Degeng, I Nyoman S. 1989. Ilmu Pengajaran Taksonomi Variabel. Jakarta:
Depdikbud.
Djaali, dan Pudji Muljono. 2008. Pengukuran dalam Bidang Pendidikan. Jakarta:
Grasindo.
Gagne, Robert M. 1988. Prinsip-Prinsip Belajar untuk Pengajaran. terjemahan
Abdillah Hanafi & Abdul Manan. Surabaya: Usaha Nasional.
Gronlund, Norman E. 1982. Constructing Achievement Tests. New Jersey: Prentice
Hall Inc.
Gronlund, Norman E., dan Robert L. Linn. 1990. Measurement and Evaluation in
Teaching. New York: Macmillan Publishing Company.
.Hamalik, O. 2001. Teknik Pengukuran dan Evaluasi Pendidikan. Bandung: Mandar
Maju.
Hilgard , E. R., dan G. H. Bowler. 1977. Theory of Learning. New Dehli: Prentice
Hallof India Privated Ltd.
Holton, G., dan D. Roller. 1958. Foundation of Modem Physical Science.
Massachussets: Addison Wesley.
Kadaryanto. 2007. Biologi I SMP Kelas I. Jakarta: Yudhistira.
Kaufeldt, Martha. 2008. Wahai Para Guru, Ubahlah Cara Mengajarmu, terjemahan
Hendarto Raharjo. Jakarta: Indeks.
Makmun, A. S. 2004. Psikologi Kependidikan. Bandung: Remaja Rosdakarya.
Meier, D. 2002. The Accelerated Learning Handbook: Panduan Kreatif & Efektif
Merancang Program Pendidikan dan Pelatihan, terjemahan Rahmi Astuti
Bandung: Kaifa.
Mulyasa, E. 2004. Kurikulum Berbasis Kompetensi. Bandung: Remaja Rosdakarya.
Nitko, Anthony J. 1996. Educational Assessment of Education. New Jersey: Prentice
Hall.
Oosterhorf, A. 1966. Developing and Using Classroom Assessments. Upper Saddle
River, New Jersey.
Pintner, R. 1970. Educational Psychology. New York: A Division of Harper and Row
Publisher.
Popham, W. J. 1994. Classroom Assessment, What Teachers Need to Know. New
Jersey: Allyn & Bacon.
Reigeluth, C. M. 1983. Instructional Design: Theories and Models An Overview of
their Curent Status. New Jersey: Lawrence Erelbaum Associations Pub.
Rose, Colin, dan Malcolm J. Nicholl. 2002. Cara Belajar Cepat Abad XXI,
terjemahan Dedy Ahimsa. Bandung: Yayasan Nuansa Cendekia.
Sasmoko. 2002. Evaluasi Proses Pembelajaran Sebagai Kontrol Kualitas di Lembaga
Pendidikan yang Otonom. Jurnal Pendidikan dan Kebudayaan, 8(34).
Sholeh, M. 2005. Politik Pendidikan Membangun Sumber Daya Bangsa dengan
Peningkatan Kualitas Pendidikan. Jakarta: Institute for Public Education.
Sudjana, N. 1999. Penilaian Hasil Proses Belajar Mengajar. Bandung: Remaja
Rosdakarya.
Sukardi, E. dan W. F. Maramis. 1986. Penilaian Keberhasilan Belajar. Surabaya:
Airlangga University Press.
Sukmadinata, N. S. 2003. Landasan Psikologi Proses Pendidikan. Bandung: Remaja
Rosdakarya.
Suparno, A. S. 2001. Membangun Kompetensi Belajar. Jakarta: Direktorat Jenderal
Pendidikan Tinggi Diknas.
Surapranata, S. 2004. Panduan Penilaian Tes Tertulis: Implementasi Kurikulum 2004
. Bandung: Remaja Rosdakarya.
Suryabrata, S. 2005. Pengembangan Alat Ukur Psikologi. Yogyakarta: Andi Offset.
Syah, M. 2001. Psikologi Pendidikan dengan Pendekatan Baru. Bandung: Remaja
Rosdakarya.
Tafsir, A. 2002. Metodologi Pengajaran Agama Islam. Bandung: PT Remaja Rosda
Karya.
Tessmer, M. 1995. Planning and Conducting Formative Evaluation. London: Kogan
Page Limited.
Winkel, W. S. 2004. Psikologi Pengajaran. Yogyakarta: Media Abadi.
Undang-Undang Republik Indonesia Nomor 20 Tahun 2003 tentang Sistem Pendidikan
Nasional.
DOI:
http://dx.doi.org/10.30998/formatif.v2i1.82
Article metrics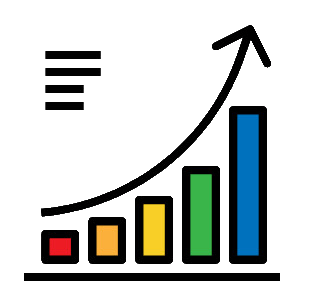 Abstract views : 117 |
Full Text views : 566
Refbacks
There are currently no refbacks.
Copyright (c) 2012 Formatif: Jurnal Ilmiah Pendidikan MIPA
Publisher:
Institute for Research and Community Services
(LPPM) Universitas Indraprasta PGRI
Kampus A Building 3, 2nd Floor | Jl. Nangka No. 58 C (TB. Simatupang), Kel. Tanjung Barat, Kec. Jagakarsa, Jakarta Selatan 12530, Jakarta, Indonesia.
This work is licensed under a
Creative Commons Attribution-NonCommercial-NoDerivatives 4.0 International License
.
View My Stats