Pemberian Rangkuman sebagai Strategi Pembelajaran
Abstract
This paper discusses the provision of a summary as one component of the learning strategy that plays an important role in improving learning outcomes
optimally. Summaries can be done at the beginning of learning, and can also be
given at the end of the lesson. Giving a summary at the beginning of learning,
work gives an overview on the learner about the content of the material will be
presented, and help learners to determine attitudes toward the content of these
materials will be presented. While granting summary of a presentation made at
the end, serves to review the main ideas of the material that has been presented so that there is an opportunity for students to recall material that has been presented it. So the summary is a component of a strategy that includes all the content areas of study are important, such as understanding ¬-brief understanding of the concepts, procedures, or principles learned. There are five types of summaries are often used in learning, namely: verbal summary, summary charts, summary tabulations, summary groves, Summary schematic. While giving a summary of strategies that are often used, namely: learners is asked to make a summary of what has been taught, and learners is asked to make a summary of what has been read to show a better performance.
Keywords
Learning, Summary, Learning Outcomes.
References
Anderson, R.C., Spiro, R.J. 1978. Schemata as Scaffolding for the Representation of Information in Connected Discourse. American Educational Research Journal.
Ausubel, D.P. 1963. The Psychology of ,'Meaningful Verbal Learning. New York. Grupe & Stratton.
Ausubel, D.P. 1968. Educational Psychology. A Cognitive View. New York. Holt, Rinehart and Winston.
Banathy, Bela H. 1991. System Desing of Education Afourney to Create the Future. ETP Engleword Cliffs.
Banks, J.A. 1985. Teaching strategies for the social studies. New York: Longman.
Dahar, R.W.1989. Teori-Teori Belajar. Penerbit Erlangga, Jakarta.
Dansereau, D. F. 1985. Learning Strategy Reach. New Jersey; Lawrence Elbaum Ass. Publ. (1)
Davies, I.K. Instructional Technique. New York. McGraw Hill.
Degeng, I Nyoman Sudana. 1988. Pengorganisasian pengajaran berdasarkan Teori Elaborasi dan Pengaruhnya Terhadap Perolehan Belajar Informasi Verbal dan Konsep. Malang: FPS IKIP Malang.
Degeng, I.N.S. 1989. Ilmu Pengajaran Taksonomi Variaabel. Depsikbud, Diden Pendidikan Tinggi. Proyek Pengembangan LPTK, Jakarta.
Degeng, P. and Kauchak, D.1997. Educational Psychology. Prentice Hall, New Yersey,Clombus.
Gagne, R.M. 1975. Essential of Liarning for Instruction. New Yorka; Holt, Rinehart and Winston.
Haditono, S.R. 1988. Psikologi Perkembangan. Gajah Mada University Press, Yogyakarta.
Kemp. J.E. 1994. Instructional Design Process (terjemahan Asril Maduhan), ITB. Bandung.
Miarso, Yusufhadi. 1984. Teknologi Komunikasi pendidikan, Pengertian dan Penerapannya di Indonesia. Rajawali. Jakarta.
Miarso, Yusufhadi. 1988. Teknologi Pendidikan Untuk Meningkatkan Mutu Pendidikan.
Majalah Teknodik No. V/IV/Teknodik/NOV/1988. Pustekom. Jakarta. Reigeluth, Charles M. 1997. Syatemos Change in Education. ETP. Englewood cleffs Rompas, L. 1984. Pengaruh Sistem Lambang Internal dan Eksternal Melalui Media Piktorial dan verbal. (Disertasi). ", Jakarta
Suparman, Alwi. 1996. Desain Instruksional. Universitas Terbuka. Jakarta.
DOI:
http://dx.doi.org/10.30998/formatif.v1i1.62
Article metrics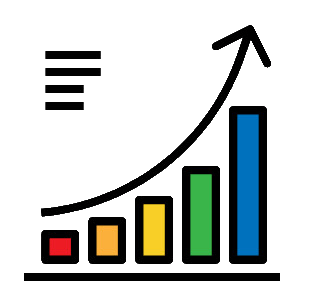 Abstract views : 247 |
Full Text views : 340 |
Full Text views : 190
Refbacks
There are currently no refbacks.
Copyright (c) 2011 Formatif : Jurnal Ilmiah Pendidikan MIPA
Publisher:
Institute for Research and Community Services
(LPPM) Universitas Indraprasta PGRI
Kampus A Building 3, 2nd Floor | Jl. Nangka No. 58 C (TB. Simatupang), Kel. Tanjung Barat, Kec. Jagakarsa, Jakarta Selatan 12530, Jakarta, Indonesia.
This work is licensed under a
Creative Commons Attribution-NonCommercial-NoDerivatives 4.0 International License
.
View My Stats