Exploration of Ethnomathematics of House and Traditional Music Tools Biak-Papua Cultural
Abstract
This research is an ethnomathematics study of the Biak Papuan community. The ethnomathematics studied are houses and traditional musical instruments. The shape and style of the traditional Biak house still remain to this day. The purpose of this study was to examine and reveal the relationship between mathematics and the traditional home culture of the Biak community, namely rum Som, rum Sram and Sram Mankubui and traditional musical instruments namely Tifa. The research method used is an exploratory survey method with a qualitative approach. The results showed that the shape of the roof of rum Som, rum Sram, Sram Mankubui was rectangular, half elliptical and triangular trapezoid. Whereas Tifa's musical instruments look like the two most belted cones combined.
Keywords
Ethnomathematics, traditional houses, musical instruments, the Biak community
References
Aditya D.Y. 2017. Ekplorasi Unsur Matematika dalam Kebudayaan Masyarakat Jawa. Jurnal Formatif 7(3) 253-261. http://10.30998/formatif.v7i3.2236
Anggo, Mustamin. 2011. Pemecahan Masalah Matematika Kontekstual Untuk Meningkatkan Kemampuan Metakognisi Siswa. Edumatika. Oktober 2011, Vol. 01 No. 02.
Ascher, M. & Ascher, R.,1986, Ethnomathematics: History of Science 14, 125-144.
Borba, M. C., 1990, Ethnomathematics and Education. For the learning of mathematics 10 (1), 39-43.
Kartono dkk., 2013, Modul Latihan Profesi Guru, Pusat Pengembangan Profesi Pendidik Kementerian P dan K RI, tahun 2013.
Karnilah, N., Turmudi, dan Juandi, 2012, Eksplorasi Etnomatematika Dalam Produk Masyarakat Baduy. Makalah pada Seminar Pendidikan Matematika UPI, Bandung
Mandowen, A. S. dkk, 2015 Designing bilingual dictionary application, Indonesia-Biak and Biak-Indonesia using visual basic. Net2010 and MySQL, Prosiding Conferensi ICSBP, Papua 2015. Vol. 2016.
Pinasti, 2007, Etnografi Indonesia, Universitas Pendidikan Indonesia.
Prayitno, E.,Th. Widyantini, 2011, Pendidikan Nilai-Nilai Budaya dan Karakter Bangsa dalam Pembelajaran Matematika di SMP. Kementerian Pendidikan
Rosa, M., and Orey, D.C., 2013, Ethnomodeling as a Research Theoretical Framework on Ethnomathematics and Mathematical Modeling. Journal of Urban Mathematics Education December 2013, Vol. 6, No. 2, pp. 62–80
Sirate,S. Fatimah, 2011, Studi Kualitatif tentang aktivitas etnomatematika dalam kehidupan masyarakat Tolaki. Lentera Pendidikan, Vol 14 No. 2.
Sirate,S. Fatimah, 2012, Implementasi Etnomatematika Dalam Pembelajaran Matematika Pada Jenjang Pendidikan Sekolah Dasar. Lentera Pendidikan, Vol. 15 No. 42 1 Juni 2012: 41-54.
Sugiyono, 2009, Metode Penelitian Kuantitatif, Kualitatif dan R&D, Bandung : Alfabeta.
Supriadi, 2011, Pembelajaran Etnomatematika dengan Media Lidi dalam Operasi Perkalian Matematika untuk Meningkatkan Karakter Kreatif dan Cinta Budaya Lokal Mahasiswa PGSD, Prosiding Semnas Pend. Matematika STKIP Siliwangi Bandung, vol. 1.
Zulkardi dan Ratu, I. 2006. Mendesain Sendiri Soal Kontekstual Matematika.. p4mriunsri.files.wordpress.com/2009/11/mendesain-sendirisoal-kontekstual.pdf.
DOI:
http://dx.doi.org/10.30998/formatif.v8i3.2751
Article metrics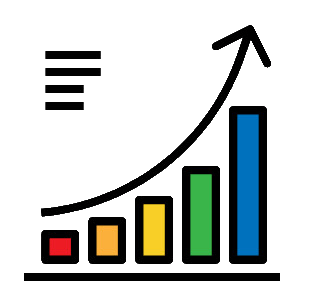 Abstract views : 68 |
Full Text views : 197
Refbacks
There are currently no refbacks.
Copyright (c) 2018 Formatif: Jurnal Ilmiah Pendidikan MIPA
This work is licensed under a
Creative Commons Attribution-NonCommercial-NoDerivatives 4.0 International License
.
This work is licensed under a
Creative Commons Attribution-NonCommercial-NoDerivatives 4.0 International License
.
View My Stats