RANCANG BANGUN APLIKASI RESEP MASAKAN KHAS PALEMBANG BERBASIS ANDROID DENGAN METODE SISTEM DINAMIS
Abstract
Recipe cooking collection are available in many web sites, newspaper, magazine, and tabloid. This is still incomplete to satisfy public people needed who wants to know cooking menu specifically and how to use it easily such using with gadget tool. Peculiar Food, specially from Palembang city has an incredible fascinated interest in Indonesia. One of related research earlier about business development and documentation of Palembang peculiar cooking is done by Sihotang (2014) about pempek bunting business which is inspired by tahu bunting business. Palembang Peculiar food cooking application Android based developed in this research is targeted to the public people who needs detail information how to prepare the peculiar food from Palembang city, this application is enriched by interactive features such as tutorial video for user who has difficulty to prepare good quality food recipe. Beside this commentary features at the detail recipe pages is also able to be use as a form of quality improvement for cooking the food by interactively interacted with other users.
References
Kasikoen, Ken Martina. 2016. Metode Analisis Perencanaan 2. https://docplayer.info/70280169-Bab-13-metode-sistem-dinamis.html. Desember 08, 2019.
NIIT., 2007. Object Oriented Analysis and Design Using UML-I. India: NIIT.
Nugroho, Adi., 2009. Rekayasa Perangkat Lunak menggunakan UML dan Java. Yogyakarta: Andi Publisher.
Rahayu, Etik., Meratini, Esa., dan Astrini, Yunia. Portal Informasi Kuliner Khas Palembang Menggunakan Metode Web Engineering. Palembang. STMIK PALCOMTECH. 2015.
Shalahuddin, M. dan Rosa A, S. 2016. Rekayasa Perangkat Lunak Terstruktur dan Berorientasi Objek. Informatika. Bandung.
Sihotang, Emil Hasudungan., Kasih, Yulizar. 2014. Pempek Bunting (Perencanaan Pendirian Usaha Pempek). Palembang. STMIK GI MDP.
DOI:
http://dx.doi.org/10.30998/faktorexacta.v13i1.5378
Article metrics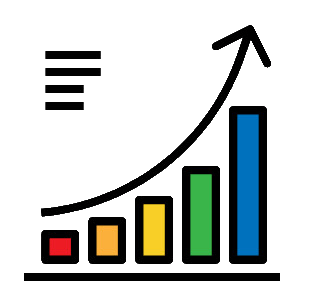 Abstract views : 8 |
Full Text views : 13
Refbacks
There are currently no refbacks.
This work is licensed under a
Creative Commons Attribution-NonCommercial 4.0 International License
.

This work is licensed under a Creative Commons Attribution-NonCommercial 4.0 International License.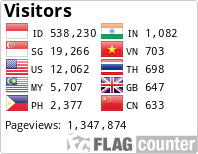 View Faktor Exacta Stats