Pengembangan Prototype Sistem Infomasi Makam berbasis Mobile untuk memudahkan Masyarakatan dalam proses Pemakam
Abstract
The Public Cemetery (TPU) in DKI Jakarta is managed by the South Jakarta Funeral Service tribe under the DKI Jakarta Cemetery. The area of DKI is around 65,000 hectares, inhabited by 9.9 million inhabitants. The area of the tomb is 598 ha consisting of 78 tombs, with a mortality rate of 0.64%, the tomb area is very critical. To overcome the very high mortality rate and limited land use a ride system, that is, one tomb can be filled with more than one body. Currently the tomb management system in DKI Jakarta is generally still manual, if any family member dies, they must come to the TPU to fill out the registration form, choose an empty tomb. With road conditions in Jakarta that are often jammed, this is very difficult for people who will use the tomb. the grave manager also had difficulty informing the public about the funeral, as well as the heirs whose lease had expired. Therefore, it is very necessary to develop a mobile-based grave management information system, with the aim that place reservations and desired location information, ordering procedures can be easily and quickly accessed via the internet or mobile phone. For this reason, a funeral software prototype was developed with the object of Tanah Kusir TPU research, which is one of the largest public cemeteries in Jakarta, with an overall area of 598 hectares containing 1,776 tombs, located on Jalan Bintaro Raya, South Jakarta. The goal is to make it easier for heirs / communities to search for mobile-based graves, Prototyping methods, with details of activities: a). Running system analysis and system requirements, b) System design includes interface, data and process design with the aim of producing specifications that are appropriate , c) Coding, is the stage of translating the results of analysis and design into the PHP programming language for websites and Java for mobile, d) Testing (Testing), for the system that has been built. Two types of testing are carried out, namely testing for software and user acceptance testing conducted by the tomb manager.
DOI:
http://dx.doi.org/10.30998/faktorexacta.v12i1.3273
Article metrics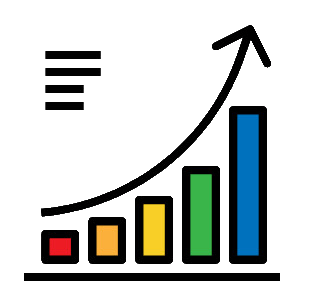 Abstract views : 57 |
Full Text views : 150
Refbacks
There are currently no refbacks.
This work is licensed under a
Creative Commons Attribution-NonCommercial 4.0 International License
.

This work is licensed under a Creative Commons Attribution-NonCommercial 4.0 International License.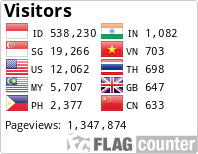 View Faktor Exacta Stats