IMPLEMENTASI MODEL PROTOTYPING INFRASTRUKTUR DAN JARINGAN PADA SMK KESATUAN CENGKARENG JAKARTA BARAT
RAYUNG WULAN
(1*)
, ABDUL MUFTI
(2)
, BONDAN DWI HATMOKO
(3)
(1)&nbspTeknik Informatika, Fakultas Teknik, Matematika dan Ilmu Pengetahuan Alam
(2)&nbsp
(3)&nbsp
(*) Corresponding Author
Abstract
Prototyping is basically a technique in model development and network infrastructure. Prototyping is one method of software development and network technology as a supporting medium is necessary especially in education, especially among the middle school level ketas. Various ideas for the manufacturer or user of the system to determine how the network infrastructure that is suitable for education or other business world. In determining prototyping infrastructure can not be separated from the influence of technological development is growing rapidly, especially the rate of growth will need internet. The Internet is a network system formed from a variety of diverse components and infrastructure that mutual support between the components with one another. Internet has become part which can not be separated in various fields of education. All learning almost all connected by Internet connectivity. Prototyping their good infrastructure will make comfortable the students-students in the learning process and learning. No need to be expensive or Network Access Points (NPS) that are tricky to get the best results, but by building prototyping and network infrastructure that is appropriate to determine how and what steps are best to build it.
Keywords: Model Prototyping, Infrastructure, Networking
References
Kosiur. 2007. Infrastruktur jaringan internet. Jakarta: Gramedia
Oetomo. 2003. Model penerapan instrumentasi jaringan. Jakarta:Andi Publisher
Melvin. 2005. Pengantar jaringan komputer.Jakarta:Andi Publisher
Stair & Reynolds. 2006. Prinsip dasar teknologi jaringan telekomunikasi . Bandung: Angkasa .
Dian & Onno. 2015. Simulasi jaringan komputer dengan cisco packet tracer . Jakarta: PT.Elex Media komputindo.
Eko Priyo Utomo. 2012. Wireless networking: panduan lengkap membangun jaringan wireless. Jakarta: Andi Publisher.
Anjik Sukamaaji. 2008. Jaringan komputer: konsep dasar pengembangan jaringan dan keamanan jaringan. Jakarta: Andi Publisher
DOI:
http://dx.doi.org/10.30998/faktorexacta.v9i4.1145
Refbacks
There are currently no refbacks.

This work is licensed under a Creative Commons Attribution-NonCommercial 4.0 International License.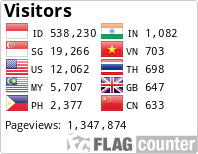 View Faktor Exacta Stats