ANALYSIS OF AMERICAN SLANG IN MOVIE "LAUGH OF LOUD"
Abstract
Slang is an important feature in American culture. It is more effective than standard or conventional English , so the writer is interested to discuss and classify of slang words in Laugh of Loud movie. The purpose of this research is to classify slang word in Laugh of Loud (LOL) movie based on the characteristic on Andersson and Trudgill theory. This research used the descriptive qualitative method. The data source of this research is taken from the movie script of Laugh of Loud (LOL) directed by Lisa Azuelos, Karim Ainouz and Nans Delgado with the main the data is American slang. Based on the research result, there are 35 slang words or phrases in the movie of LOL, the slang is divided into four categories: (1) 8 slang words or phrases as the neutral syntactic level, (2) 10 slang words or phrases as typical informal situations, (3) 2 slang words or phrases as typical of spoken language, and (4) 15 slang words or phrases as creative. The meaning of slang words or phrases as informal situation category can be found in a dictionary.

Key words: American slang, phrases , movie
References
Andersson, Lars and Trudgill, Peter. 1990. Bad Language (Penguin books: Language and Linguistic). USA: Penguin Group Incorporated.
Colemen, Julie. 2012. The Life of Slang. New York: Oxford University Press Inc.
Coulmas, Florian. 2005. Sociolinguistic: The Study of Speaker's Choices.Cambridge University Press.
Hazen, Kirk. 2014. An Introduction to Language; Linguistic in the World. John Wiley & Sons.
Holmes, Janet. 1992. An Introduction to Sociolinguistics. Longman: University of California
Hotten, John Camden. 2008. The Slang Dictionary; The Vulgar Words, Street Phrases, and "Fast" Expressions of High and Low Society. London: London Antiquary.
Leech, Geoffrey; Svartvik, Jan. 2006. English – One Tongue, Many Voices. US: Palgrave Macmillan.
Veronika Burdová, Bc. 2009. Student Slang. Brno: Faculty of Education, Department of English Language and Literature, Masaryk University.
DOI:
http://dx.doi.org/10.30998/deiksis.v7i01.538
Article metrics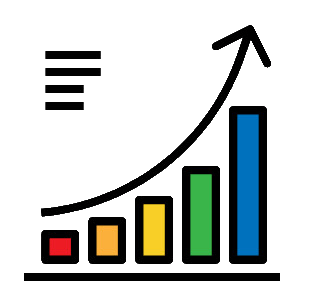 Abstract views : 1151 |
Full Text views : 1680
Refbacks
There are currently no refbacks.
Abstracting and Indexed by:
____________________________________________________

Editorial Office:
Research and Community Service
Universitas Indraprasta PGRI

Campus A : Jl. Nangka No. 58 C (TB. Simatupang), Kel. Tanjung Barat, Kec. Jagakarsa, Jakarta Selatan 12530 Telp. (021) 7818718 – 78835283 Fax. (021) 29121071

Statistik Deiksis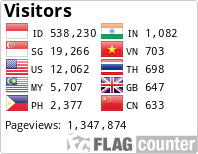 Deiksis is licensed under a Creative Commons Attribution-NonCommercial 4.0 International License.