Klasifikasi Kab Kota Provinsi Jawa Barat Berdasarkan Pendapatan Dari Sektor Pertanian Dengan Algoritma Decision Tree
Abstract
The welfare level of rural communities, especially the province of West Java, especially those living away from the cities, can not be separated from the primary revenue is in the agriculture sector. The agricultural industry covers many industries and still many lives under the poverty line. Because facilities and financing are still minimal from the local government. Given the root of the problem is that almost all villages in the city district do not have the correct data, accurate and precise about the condition of the issues and potential of the village-owned. This research is expected to be the wrong way to know the future development opportunities by analyzing the revenue data from the agriculture sector to better decision making. And this data processing technique can be implanted for the local government to measure the success of its agriculture. The selection of features in this study is to use the Decision Tree algorithm to classify data automatically. After this research, the Accuracy of 90% obtained.
Keywords: DataMining, classification, Decision Tree, agriculture
References
J. R. Quinlan, "Simplifying decision trees," Int. J. Man. Mach. Stud., vol. 27, no. 3, pp. 221–234, Sep. 1987.
N. A. H. Sri Maya Sari Sianturi1, "ANALISA DATA PERTANIAN TANAMAN PANGAN UNTUK MEMPREDIKSI HASIL PANEN DENGAN DATA MINING ALGORITMA C.45 (STUDI KASUS : DINAS TANAMAN PANGAN dan HOLTIKUTURA PROVINSI SUMUT)," J. Pelita Inform., vol. 18, no. 2, pp. 212–219.
S. Sularno and P. Anggraini, "PENERAPAN ALGORITMA C4.5 UNTUK KLASIFIKASI TINGKAT KEGANASAN HAMA PADA TANAMAN PADI (Studi Kasus : Dinas Pertanian Kabupaten Kerinci)," J. Sains dan Inform., vol. 3, no. 2, p. 161, Nov. 2017.
B. Kami?ski, M. Jakubczyk, and P. Szufel, "A framework for sensitivity analysis of decision trees," Cent. Eur. J. Oper. Res., vol. 26, no. 1, pp. 135–159, Mar. 2018.
D. Olson, D. L., & Delen, Advanced Data Mining Techniques. Springer, 2008.
DOI:
http://dx.doi.org/10.30998/faktorexacta.v13i1.5542
Article metrics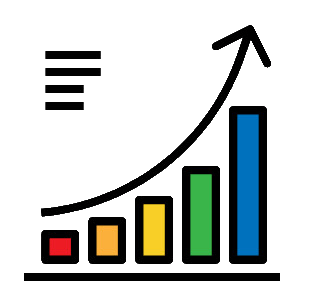 Abstract views : 52 |
Full Text views : 9
Refbacks
There are currently no refbacks.
This work is licensed under a
Creative Commons Attribution-NonCommercial 4.0 International License
.

This work is licensed under a Creative Commons Attribution-NonCommercial 4.0 International License.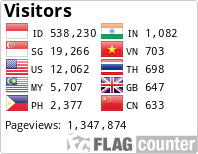 View Faktor Exacta Stats