Santosa, Prima Pantau Putri, UNIVERSITAS INDRAPRASTA PGRI, Indonesia
Abstracting and Indexed by:

Editorial Office:
Research and Community Service
Universitas Indraprasta PGRI

Campus A : Jl. Nangka No. 58 C (TB. Simatupang), Kel. Tanjung Barat, Kec. Jagakarsa, Jakarta Selatan 12530 Telp. (021) 7818718 – 78835283 Fax. (021) 29121071

Statistik Deiksis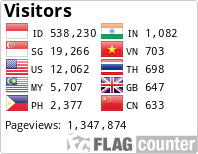 Deiksis is licensed under a Creative Commons Attribution-NonCommercial 4.0 International License.