Tipe Klausa pada Tajuk Rencana Kompas
Abstract
Penelitian ini bertujuan untuk mengungkap tipe klausa pada tajuk rencana Kompas melalui pemahaman ciri semantik verba sebagai pengendali konstruksi klausa. Adapun penelitian ini menggunakan metode deskripsi kualitatif dengan teknik analisis isi. Sementara itu, penelitian ini menggunakan teori bersifat eklektik. Berdasarkan data hasil penelitian, tipe klausa pada tajuk rencana Kompas ialah klausa (1) transitif (43%) yang terbentuk atas (1a) verba transitif polimorfemis dan (1b) verba transitif opsional; (2) dwi-intransitif (18%) yang terbentuk atas (2a) verba dwi-intransitif monomorfemis, (2b) verba dwi-intransitif polimorfemis, dan (2c) verba dwi-intransitif opsional; (3) equatif (17%) yang terbentuk atas yaitu (3a) verba equatif monomorfemis dan (3b) verba polimorfemis; (4) intransitif (16%) yang terbentuk (4a) klausa monomorfemis dan (4b) klausa polimorfemis; dan (5) dwitransitif (6%) yang terbentuk atas (5a) SPOK dan (5b) SPOPel. Hal itu mengindikasikan bahwa bahasa tajuk rencana Kompas dapat dikatakan menggunakan konstruksi yang sederhana
Kata kunci: tipe klausa, ciri semantik verba, dan empat ciri tagmem serta satu sifat kehadiran
Abstract
This study aims to reveal the type of clause in the Kompas editorial through the understanding of semantic features of verbs as the clause construction controler. This study used a qualitative description method of content analysis techniques. Meanwhile, this study uses the eclectic theory. Based on the research data, the types of clause on the Kompas editorial are clause (1) transitive (43%) were formed on the (1a) transitive polymorphem verbs and (1b) optionally transitive verbs; (2) bi-intransitive (18%) were formed on (2a) bi-intransitive verbs monomorphem, (2b) bi-intransitive verbs polymorphem, and (2c) bi-intransitive verbs optional; (3) equative (17%) were formed on that (3a) equative verbs monomorphem and (3b) polymorphem verbs; (4) intransitive (16%) were formed (4a) clause monomorphem and (4b) polymorphem clause; and (5) bi-transitive (6%) were formed on (5a) SPOK and (5b) SPOPel. It indicates that the language can be said Compass editorial uses simple construction.

Keywords: type of clause, the verb semantic features, and four traits as well as the nature of the presence tagmemes
References
Alek, "Verba Transitif Bahasa Bima: Kajian Morfosintaksis". Tesis, Universitas Negeri Jakarta, 2005
Alwi, Hasan, dkk. Tata Bahasa Baku Bahasa Indonesia. Jakarta: Balai Pustaka, 2008
Anwar, Rosihan. Bahasa Jurnalistik dan Komposisi. Jakarta: Pradnya Paramita, 1984
Ba'dulu, Abdul Muis dan Herman. Morfosintaksis. Jakarta: Rineka Cipta, 2005.
Barus, Sedia Willing. Jurnalistik: Petunjuk Teknis Menulis Berita. Jakarta: Erlangga, 2010
Chafe, Wallace L. Meaning and the Structure of Language. Chicago: The University of Chicago Press, 1970
Chrystal, David. A Firts Dictionary of Linguistics and Phonetics. Cambridge: Cambridge University Press, 1980
Comrie, Bernard. Aspect. An Introduction to the Study of Verbal Aspect and Related Problems. Camridge: Cambridge University Press, 1976
Cook, Walter A. Introduction to Tagmemic Analysis. New York: Holt, Rinehart and Winston, Inc, 1979.
Dardjowidjojo, Soenjono (ed). Linguistik: Teori dan Terapan. Jakarta: Lembaga Bahasa, Universitas Katolik Atma Jaya, 1987.
Djajasudarma, T. Fatimah. "Aspek, Kala/Adverbia Temporal, dan Modus" dalam Untaian Teori Sintaksis 1970-1980-an. Jakarta: Arcan, 1985.
_____________. Metode Linguistik: Ancangan Metode Penelitian dan Kajian. Bandung: Eresco, 1993.
Effendy, Onong Uchjana. Spektrum Komunikasi. Jakarta: Pradya
Pramita, 1984
____________. Dinamika Komunikasi. Bandung: PT Remaja Rosdakarya, 2008
Elson, Benyamin dan Velma Pickett. An Introduction to Morphology and Syntax. Santa Anna, California: Summer Institute of Linguistis, 1967.
Hebert, Yvonne M. Aspect and Transitivity in (Nicola Lake) Okanagen", di dalam Syntax and Semantics. Vol. 15, Studies in Transitivity. New York: Academic Press, 1982
Kentjono, Djoko, dkk. Dasar-Dasar Linguistik Umum. Ed. Djoko Kentjono. Depok: Universitas Indonesia, 1990.
Kridalaksana, Harimurti. Pembentukan Kata dalam Bahasa Indonesia. Jakarta: PT Gramedia Pustaka Utama, 2009.
Krippendorff, Klaus. Content Analysis, An Introduction to its Methodology. London: Sage Publication, 2004.
Mondry. Pemahaman Teori dan Praktik Jurnalistik. Bogor: Ghalia Indonesia, 2008
Moleong, Lexy J. Metodologi Penelitian Kualitatif. Bandung: Rosdakarya, 2002.
Parera, Jos Daniel. Sintaksis. Jakarta: PT Gramedia Pustaka Utama, 1991.
____________. Dasar-Dasar Analisis Sintaksis. Jakarta: Erlangga, 2009.
Pike, Kenneth L. dan Evelyn G. Pike. Grammatical Analysis. Dallas: Summer Institue of Linguistics dan University of Texas at Arlington, 1982.
Pike, Kenneth L, Konsep Linguistik: Pengantar Teori Tagmemik terjemahan Gunawan Kentjanawati. London: Summer Institute of Linguistics, 1992.
Purwo, Bambang Kastawi, dkk. Untaian Teori Sintaksis 1970-1980an. Ed. Bambang Kastawi Purwo. Jakarta: Arcan, 1985.
Putrayasa, Ida Bagus. Kajian Morfologi: Bentuk Derivasional dan Infleksional. Bandung: PT Refika Aditama, 2008.
Quirk, Randolph et al. A Grammar of Contempory English. London: Longman Group Ltd, 1984
Samsuri. Analisis Bahasa: Memahami Bahasa Secara Ilmiah. Jakarta: Erlangga, 1981.
____________. Tata Kalimat Bahasa Indonesia. Jakarta: Sastra Hudaya, 1989.
Soeparno. Aliran Tagmemik: Teori, Analisis, dan Penerapan dalam
Pembelajaran Bahasa. Yogyakarta: Tiara Wacana, 2008.
Sudaryanto. Metode Linguistik: Metode dan Aneka Teknik Pengumpulan Data. Yogyakarta: Gajah Mada University Press, 1988.
Sugono, Dendy dan Titik Indiyastini. Verba dan Komplementasinya. Jakarta: Pusat Pembinaan dan Pengembangan Bahasa; Departemen Pendidikan dan Kebudayaan
Sugono, Dendy. Verba Transitif Dialek Osing Analisis Tagmemik. Jakarta: Pusat Pembinaan dan Pengembangan Bahasa; Departemen Pendidikan dan Kebudayaan, 1994
____________. Pelesapan Subjek dalam Bahasa Indonesia. Jakarta: Departemen Pendidikan dan Kebudayaan, 1995
____________. Mahir Berbahasa Indonesia dengan Benar. Jakarta: PT Gramedia Pustaka Utama. 2009
____________."Dikotomi Aktif dan Pasif dalam Bahasa Jawa Malang" dalam
Sawerigading No. 337/AU1/P2MBI/0420011
Suhandang, Kustadi. Pengantar Jurnalistik: Seputar Organisasi, Produk, dan Kode Etik. Bandung: Nuansa, 2010
Tampubolon, D.P., Abubakar, dan M. Sitorus. Tipe-Tipe Kata Kerja Bahasa Indonesia Kontemporer. Jakarta: Pusat Pembinaan dan Pengembangan Bahasa, Departemen Pendidikan dan Kebudayaan, 1978.
Verhaar, J.W.M. Asas-Asas Linguistik Umum. Yogyakarta: Gadjah Mada University Press, 2010.
Yohanes. Kalimat dalam Penulisan Karangan. Bandung: Remaja Rosdakarya, 1991
DOI:
http://dx.doi.org/10.30998/deiksis.v8i01.671
Article metrics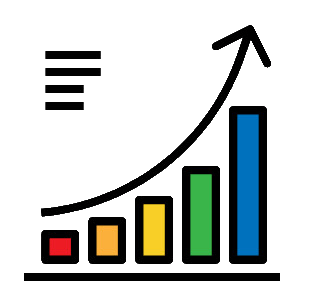 Abstract views : 94 |
Full Text views : 162
Refbacks
There are currently no refbacks.
Abstracting and Indexed by:

Editorial Office:
Research and Community Service
Universitas Indraprasta PGRI

Campus A : Jl. Nangka No. 58 C (TB. Simatupang), Kel. Tanjung Barat, Kec. Jagakarsa, Jakarta Selatan 12530 Telp. (021) 7818718 – 78835283 Fax. (021) 29121071

Statistik Deiksis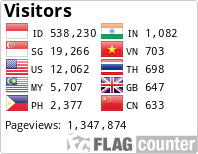 Deiksis is licensed under a Creative Commons Attribution-NonCommercial 4.0 International License.