The Eclectic Approach on One-To-One Teaching Indonesian for Foreigner
Abstract
Indonesian has been considerably preferred and extensively taught by many foreigners for various causes and purposes so that its teaching (Indonesian for foreigners or BIPA) has attracted more attention and wide studies in the field of foreign language instruction. One of approaches in language classroom is eclectic approach. This paper tries to describe the implementation of the principles of eclectic approach for one-to-one teaching Indonesian for foreigner. The participants were one Indonesian tutor and one Australian tutee who managed 14 meetings for teaching sessions. Using descriptive qualitative research design, teacher/course notes, worksheets, and learning materials were collected, analyzed, and interpreted. Moreover, open-ended questionnaire was to gather of how the approach was implemented. The findings show that the eclectic practices cover communicative tasks, regular dialogues, using authentic materials, integration of language skills and component as well as deductive grammar and vocabulary building. And it is a combination of three well-known language teaching methods.
Keywords:
eclectic approach, BIPA, one-to-one teaching
References
Alharbi, S. H. (2017). Principled eclecticism: Approach and application in teaching writing to ESL/EFL students. English Language Teaching, 10(2), 33. https://doi.org/10.5539/elt.v10n2p33
Andayani, A. (2016). Improving the language skills and local cultural understanding with integrative learning in teaching Indonesian to speakers of other languages ( TISOL ). International Journal of Language and Linguistics, 3(2), 44–53.
Arumdyahsari, S., Hs, W., & Susanto, G. (2016). Pengembangan bahan ajar keterampilan berbicara bahasa Indonesia bagi penutur asing tingkat pemula. Jurnal Pendidikan - Teori, Penelitian, Dan Pengembangan, 1(3), 326–337. https://doi.org/10.17977/jp.v1i3.6155
Biloon, J. R. S. (2016). The use of the eclectic method in an English language classroom for learning specific skills. Journal of English Education, 1(2), 140–146.
Brown, H. D. (2007). Teaching by principles: An interactive approach to language pedagogy (p. 491). New York: Pearson Education.
English profile: Introducing the CEFR for English. (2011). Retrieved from http://www.englishprofile.org/images/pdf/theenglishprofilebooklet.pdf
Febriyanti, R. H., Hadi, I., & Saputri, N. L. (2018). Penerapan penggunaan eclectic method dalam pengajaran bahasa Inggris pada guru SDIT dan SMPIT. Seminar Nasional Dan Diskusi Panel Multidisiplin Hasil Penelitian & Pengabdian Kepada Masyarakat, 659–667. Jakarta: Unindra PGRI Jakarta.
Gay, L. R., Mills, G. E., & Airasian, P. W. (2012). Educational research: Competencies for analysis and application (Tenth). https://doi.org/10.1017/CBO9781107415324.004
Gusnawaty, G., & Nurwati, A. (2019). A learning model of bahasa Indonesia as a foreign language based on local intercultural politeness. Cakrawala Pendidikan, 38(1), 141–155. https://doi.org/10.21831/cp.v38i1.23022
Hardini, T. I., Setyarini, S., & Harto, S. (2019). Indonesian language assistant program in Australian Schools: Recruitment and selection process. Jurnal Cakrawala Pendidikan, 38(2), 330–342. https://doi.org/10.21831/cp.v38i2.25083
Harmer, J. (2005). The Practice of English language learning. Malaysia: Pearson Education Limited.
Hyun, P. J. (2015). Potensi dan tantangan bahasa Indonesia menuju bahasa internasional. Jurnal Sosioteknologi, 14(1), 12–20. https://doi.org/10.5614/sostek.itbj.2015.14.1.2
Jazeri, M., & Maulida, S. Z. (2018). Hambatan dan harapan pemartabatan bahasa Indonesia. Indonesian Language Education and Literature, 4(1), 52. https://doi.org/10.24235/ileal.v4i1.2493
Jean, G., & Simard, D. (2013). Deductive versus inductive grammar instruction: Investigating possible relationships between gains, preferences and learning styles. System, 41, 1023–1042. https://doi.org/10.1016/j.system.2013.10.008
Khoiriyah, R. L. (2012). Pengaruh metode eklektik terhadap hasil belajar keterampilan berbicara bahasa Arab siswa kelas X Ma Manahijul Huda Ngagel Dukuhseti Pati. Lisanul' Arab: Journal of Arabic Learning and Teaching, 1(1), 1–7.
Kumaravadivelu, B. (2006). Understanding language teaching: From method to postmetod. https://doi.org/10.1016/S0093-934X(02)00591-6
Kurniasih, K., & Rahmawati, H. (2018). Developing writing materials based on eclectic approach for Indonesian EFL learners. Metathesis: Journal of English Language, Literature, and Teaching, 2(1), 97. https://doi.org/10.31002/metathesis.v2i1.708
Larsen-Freeman, D. (2000). Techniques and principles in language teaching (Second). https://doi.org/10.2307/3586360
Mediyawati, N., Lustyantie, N., & Emzir. (2019). M E D I A: Designing a model of IFL learning materials for foreign workers. Cakrawala Pendidikan, 38(1), 75–89. https://doi.org/10.21831/cp.v38i1.22245
Min, H. T. (2009). A Principled eclectic approach to teaching EFL writing in Taiwan. Bulletin of Educational Research, 55(1), 63–95.
Muliastuti, L., Marlina, M., & Kurniawati, D. (2016). Sahabatku Indonesia: Untuk anak sekolah tingkat A2 (BIPA 2) (A2 ed.). Jakarta: Badan Pengembangan dan Pembinaan Bahasa Kementerian Pendidikan dan Kebudayaan.
Mwanza, D. S. (2017a). Teachers' understanding and attitudes towards the eclectic method to language teaching in Zambia. Journal of Education and Management Studies, 7(1), 1–16.
Mwanza, D. S. (2017b). The Eclectic approach to language teaching: Its conceptialisation and misconceptions. International Journal of Humanities, Social Sciences and Education, 4(2), 53–67. https://doi.org/10.20431/2349-0381.0402006
Najeebullah, N., Tabassum, P. R., & Irfanullah, I. (2018). Effect of the eclectic approach of teaching on English communication skills at elementary Level. Modern Journal of Language Teaching Methods, 8(2002), 138–146.
Nunan, D. (2004). Task-based language teaching. https://doi.org/10.1017/ CBO9781107415324.004
Obot, I. M., & Essien, E. E. (2014). Philosophical issues in eclectic approaches to teaching and learning. Education for Today, 10(September), 44–51.
Popova, D. (2001). Eclecticism in foreign language teaching. Greta, 9(2), 35–37. Retrieved from File in Bibliography/Popova
Richards, J., & Rodgers, T. (2001). Approaches and methods in language teaching. In Cambridge University Press. https://doi.org/10.1016/0346-251X(87)90017-0
Rifa'i, A. (2015). Implementasi Thariqah Al Intiqaiyyah ( Metode Eklektik ) pada pembelajaran bahasa Arab di MtsN Kediri 1. Realita, 13(2), 162–172.
Sik, K. (2015). Tradition or modernism in grammar teaching: Deductive vs. inductive approach. 7th World Conference on Educational Sciences, 2141–2144. Athens: Elsevier Ltd.
Suleman, Q., & Hussain, I. (2016). Effects of eclectic learning approach on students' academic achievement and retention in English at elementary level. Journal of Education and Practice, 7(16), 32–37. Retrieved from http://search.ebscohost.com/login.aspx? direct=true&db=eric&AN=EJ1105268&site=ehost-live
Suparman, L. (2017). The Effectiveness of eclectic method in teaching writing English of recount text for the eight grade students of SMPN 1 Keruak. Palapa, 5(1), 43–60. https://doi.org/10.36088/palapa.v5i1.35
Suyitno, I., Susanto, G., Kamal, M., & Fawzi, A. (2017). Cognitive learning strategy of BIPA students in learning the Indonesian language. IAFOR Journal of Language Learning, 3(2), 175–190.
Tiawati, R. L. (2016). Bahasa Indonesia di Thailand menjadi media diplomasi kebahasaan dan budaya di ASEAN melalui pengajaran BIPA. JURNAL GRAMATIKA Jurnal Penelitian Bahasa Dan Sastra Indonesia, 1(1), 29–44. https://doi.org/22202
Wali, N. H. (2009). Eclecticism and language learning. Al-Fatih, 1(39), 34–41. Retrieved from https://iasj.net/iasj?func=fulltext&aId=17561
Williams, M., & Burden, R. L. (2007). Psychology for Language Teachers: A Social constructivist approach. Cambridge: Cambridge University Press.
Xiao-yun, Y., Zhou, Z., & Dai, P. (2007). Principled eclecticism in college English teaching in China. Asian EFL Journal, 17(January), 1–38.
DOI:
http://dx.doi.org/10.30998/deiksis.v12i02.5917
Article metrics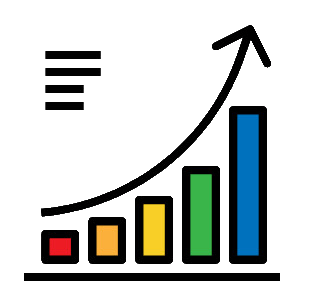 Abstract views : 30 |
Full Text views : 27
Refbacks
There are currently no refbacks.
Abstracting and Indexed by:
____________________________________________________

Editorial Office:
Research and Community Service
Universitas Indraprasta PGRI

Campus A : Jl. Nangka No. 58 C (TB. Simatupang), Kel. Tanjung Barat, Kec. Jagakarsa, Jakarta Selatan 12530 Telp. (021) 7818718 – 78835283 Fax. (021) 29121071

Statistik Deiksis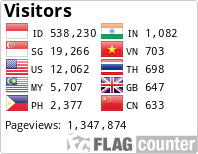 Deiksis is licensed under a Creative Commons Attribution-NonCommercial 4.0 International License.