Improving Students' 21st Century Skills Through Creative Writing as A Creative Media
Abstract
The ability to improve students' 21st century skills using creative writing is truly one of the most revolutionary developments in modern creative English education. This type of education, however, is not without its challenges, the way of using creative projects as the creative media to improve writing skills experiences showed the students and the teachers as well that to improve '21st century skills' through creative writing is imaginative, and creative way. This study conducted an observation of design students at the University of Indraprasta PGRI Jakarta, especially their projects and literature study. The qualitative method with an integrated creative approach of 4C's is used to analyze the creative writing elements of students' creative projects as a creative media. The results of this study are useful to be used as a reference in improving students' 21st century skills and creative writing skills as well by using those Creative Writing projects as a creative media. Furthermore, the results show most of the students have improved their 4C's skills which is called 21st century skills, grow their language skills by writing the projects creatively and innovatively.
Keywords:
21
st
century skill, creative writing, media
References
Akmal. (2017). Local culture and morality attachment to tpack framework of pre-service english teachers within the challenge of the 21St century skills. International Journal of Education, 9(2), 113–119.
Anae, N. (2014). Creative writing as freedom, education as exploration: Creative writing as literary and visual arts pedagogy in the first year teacher-education experience. Australian Journal of Teacher Education, 39(8), 123-142.
Anggraeni, A. D., & Pentury, H. J. (2018). Using graphic organizer as a media in students' writing project. Scope: Journal of English Language Teaching, 2(02), 105-111.
Barman, A. (2018). Global competency development efforts by Indian B-Schools, (June). https://doi.org/10.2139/ssrn.1728445
Bozkurt, A., Aydin, B., Ta?kiran, A., & Koral, E. (2016). Improving creative writing skills of EFL learners. The Online Journal of New Horizons in Education, 6(3), 88–98.
Christ, W. G., & Potter, W. J. (1998). Media literacy, media education, and the academy. Journal of communication, 48(1), 5-15.
Fitzgerald, B., Smith, L., & Monk, J. (2012). Celebrating creativity collaboratively: Inspiring PGCE English trainees to teach creative writing. English in Education, 46(1), 56–69. https://doi.org/10.1111/j.1754-8845.2011.01115.x
Guo, R., Shen, Y., & Li, L. (2017). Using social media to improve student-instructor communication in an onlinef learning environment. International Journal of Information and Communication Technology Education, 14(1), 33–43. https://doi.org/10.4018/ijicte.2018010103
Hayse, M. (2018). Tabletop games and 21st century skill practice in the undergraduate classroom. Teaching Theology & Religion, 21(4), 288–302. https://doi.org/10.1111/teth.12456
Hsu, T. (2018). Using social media to improve student engagement and learning. https://digitalcommons.kennesaw.edu/cgi/viewcontent.cgi?article=1269&context=ama_proceedings
Rajaram, S. (2014). Application of e-learning in creative writing. DESIDOC Journal of Library & Information Technology, 29(1), 31–36. https://doi.org/10.14429/djlit.29.227
Sälzer, C., & Roczen, N. (2018). Assessing global competence in PISA 2018: Challenges and approaches to capturing a complex construct. International journal of development education and global learning, 10(1), 5-20.
Siczek, M. M. (2015). Developing global competency in US higher education: Contributions of international students. CATESOL Journal, 27(2), 5-21.
Suryandari, K. C., Fatimah, S., Sajidan, S., Rahardjo, S. B., & Prasetyo, Z. K. (2018). Project-based science learning and pre-service teachers' science literacy skill and creative thinking. Cakrawala Pendidikan, 267314.
Voogt, J., Erstad, O., Dede, C., & Mishra, P. (2013). Challenges to learning and schooling in the digital networked world of the 21st century. Journal of Computer Assisted Learning, 29(5), 403–413. doi: 10.1111/jcal.12029.
DOI:
http://dx.doi.org/10.30998/deiksis.v12i02.5184
Article metrics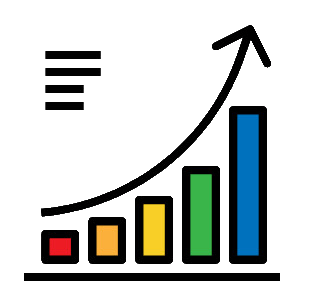 Abstract views : 26 |
Full Text views : 36
Refbacks
There are currently no refbacks.
Abstracting and Indexed by:
____________________________________________________

Editorial Office:
Research and Community Service
Universitas Indraprasta PGRI

Campus A : Jl. Nangka No. 58 C (TB. Simatupang), Kel. Tanjung Barat, Kec. Jagakarsa, Jakarta Selatan 12530 Telp. (021) 7818718 – 78835283 Fax. (021) 29121071

Statistik Deiksis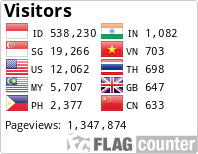 Deiksis is licensed under a Creative Commons Attribution-NonCommercial 4.0 International License.