THE EFFECTS OF STUDENT'S PERCEPTION ON USING AUDIO VISUAL MEDIA AND INDEPENDENT LEARNING TOWARDS STUDENT'S READING SKILL (Survey at State Senior High School in East Jakarta)
Abstract
The aim of this research is to know the effects of student's perception on using audio visual media and independent learning altogether towards student's reading skill. And, to know the effect of student's perception on using audio visual media towards student's reading skill, next, to know the effect of independent learning towards reading skill. The research method which is used is survey. The amount of sample is 60 students who are chosen randomly (cluster random sampling) out of 3 schools in East Jakarta (SMA Negeri 88, 99, and 51 Jakarta) grade X in academic year 2012/2013. The data collection is implemented by using the technique of spreading 2 kinds of questionnaires and 1 kind of multiple choice test. The scale which is used for the questionnaires are Likert scale, the validity is calculated by using coefficient correlation of Pearson- Product Moment, and reliability is formulated by using Cronbach Alpha Method the result is 0,813 it is for student's perception on using audio visual media and it is 0,555 for independent learning. For the test, the validity of student's reading skill is calculated by using Point Biserial, and the reliability is formulated using Kuder Richardson-20 the result is 0, 8721.

Key Word: Student's Perception On Using Audio Visual Media, Independent Learning, Student's Reading Skill
References
Grabe, William and Stoller, Fredricka L. 2002. Teaching and Researching Reading. London: Longman Pearson Education.
Gino dkk. 1999. Belajar dan Pembelajaran I: SI/ Semester III / 2 SKS. Surakarta: UNS Press.
Nurgiyantoro dkk. 2009. Statistika Terapan untuk Penelitian Ilmu- Ilmu Sosial. Yogyakarta: Gadjah Mada University Press.
Journals:
Paris, Scott G. 2005. Reinterpreting the Development of Reading Skills. University of Michigan, Ann, Arbor, USA: International Reading Association. Vol. 40 No.2, April/ May/ June.
DOI:
http://dx.doi.org/10.30998/deiksis.v5i03.469
Article metrics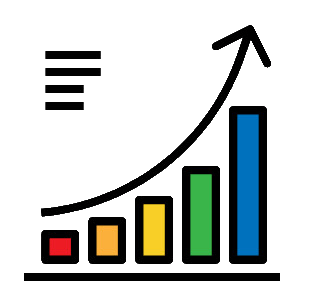 Abstract views : 53 |
Full Text views : 125
Refbacks
There are currently no refbacks.
Abstracting and Indexed by:
____________________________________________________

Editorial Office:
Research and Community Service
Universitas Indraprasta PGRI

Campus A : Jl. Nangka No. 58 C (TB. Simatupang), Kel. Tanjung Barat, Kec. Jagakarsa, Jakarta Selatan 12530 Telp. (021) 7818718 – 78835283 Fax. (021) 29121071

Statistik Deiksis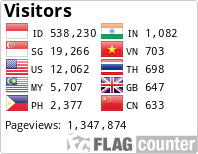 Deiksis is licensed under a Creative Commons Attribution-NonCommercial 4.0 International License.