THE RELATIONSHIP BETWEEN VOCABULARY KNOWLEDGE AND LEARNING MOTIVATION TOWARD THE STUDENTS' READING COMPREHENSION AT TADIKA PURI ELEMENTARY SCHOOL EAST JAKARTA
Abstract
The objective of this research is to investigate the relationship between vocabulary knowledge and learning motivation toward the students' reading comprehension. The instruments include one questionnaire and two tests distributed to analyze the data quantitatively. In conclusion, this research found to both vocabulary knowledge (X1 ) and learning motivation (X2) contributed the reading comprehension (Y). In other words, the more vocabulary the students have and the more their motivation in learning, the greater they comprehend the text would be. As a consequence, it suggests that the teachers teach the appropriate vocabulary to the students where these vocabulary will help them in comprehending the reading text.
Key words: Vocabulary knowledge, learning motivation, students' reading comprehension
References
Baker, Scott K., et al.1995. Vocabulary Acquisition: Curricular and Instructional Implications for Diverse Learners .Technical Report. 386(861).Eugene, OR: National Center to Improve the Tools of Educators.
Bear, Donald R., et al.1996. Words Their Way: Word Study for Phonics, Vocabulary, and Spelling Instruction. 386 (685). New York: Merrill
Brown, H.D. 2004. Language Assessment: Principles and Classroom Practices. New York. Longman
Christen,William L., and Thomas J. Murphy. 1991. Increasing Comprehension by Activating Prior Knowledge. ERIC Digest 328 (885). Bloomington, IN: ERIC Clearinghouse on Reading, English, and Communication.
Cooter, Robert B., Jr.1991. Storytelling in the Language Arts Classroom. Reading Research and Instruction, 30(2).
Dorothy, Rubin .1982. A Practical Approach to Teaching Reading. New York: CBS College Publishing,
Duquette, L., & Painchaud, G. 1996. A comparison of vocabulary acquisition in audio and video contexts. The Canadian Modern Language Review, 53(1).
Ely Christopher M. 1986. Language Learning Motivation: A descriptive and Causal Analysis. In The Modern Language Journal 70(1). Winconsin: The University of Winconsin Press.
Gairns, R., & Redman, S. 1986. Working with words:A guide to teaching and learning vocabulary. Cambridge University Press.
Gass, S. 1988. Integrating research areas: A framework for second language studies. Applied Linguistics, 9 (2).
Grabe, W. 1992. "What every ESL teacher should know about reading in English." In Rodriguez, R.A.,Ortega, R.L. & Macarthur, F.:New directions in foreign language teaching theory and practice. Salamanca: Universidad.
Harley, B. 1996. Introduction: Vocabulary learning and teaching in a second language. The Canadian Modern Language Review, 53 (1).
Hodapp, Joan B., and Hodapp, Albert F. 1996. Vocabulary Packs and Cued Spelling: Intervention Strategies. Paper presented at the Annual Convention of the National Association of School Psychologists.396 (271). Atlanta.
Hornby, A.S. 1995. Oxford Advanced Learner's Dictionary. New York: Oxford University Press.
Kueker, Joan 1990. Prereading Activities:A Key to Comprehension. Paper presented at the International Conference on Learning Disabilities .360 (785). Austin, TX.
Laufer, Batia and Goldstein Zahava. 2004. Testing Vocabulary Knowledge: Size, Strength, and Computer Adaptiveness. In Language Learning Journal 54 (3). Michigan: Blackwell Publishing.
Lewis, M.1993. The Lexical Approach: The state of ELT and the way forward. Hove. England: Language Teaching Publications.
Lyster, R. 1987. Speaking immersion. The Canadian Modern Language Review, 43(4).
________, 1997. Corrective feedback and learner uptake: Negotiation of form in communicative classrooms. Studies in Second Language Acquisition. 19.
Mayer, R. 1988. Learning strategies: An overview. In Weinstein, C., E. Goetz, & P. Alexander: Learning and Study Strategies: Issues in Assessment, Instruction, and Evaluation. New York: Academic Press.
________, 2003. Learning and Instruction. Upper Saddle River, New Jersey: Pearson Education, Inc.
McKeown, Margaret G.,and Isabel L. Beck.1988. Learning Vocabulary:Different Ways for Different Goals. Remedial and Special Education (RASE), 9(1).
Nagy, William E., et al. 1985. Learning Word Meanings from Context: How Broadly Generalizable? Technical Report. 264 (546). Urbana, IL: Center for the Study of Reading.
Paribakht, T.S., & Wesche, M.1996. Enhancing vocabulary acquisition through reading: A hierarchy of text-related exercise types. The Canadian Modern Language Review 52 (2).
Partnership for Reading. 2005. http://www.nifl.gov/partnershipforreading/
Pedoman Tesis dan Disertasi. 2008. Program Pascasarjana Universitas Muhammadiyah Prof. Dr. HAMKA Jakarta.
Qian David D. 2002. Investigating The Relationship between Vocabulary Knowledge and Academic Reading Performance: An Assessment Perspective.. Language Learning Journal 52 (3). Michigan: Blackwell Publishing.
Ramli.2002. "Hubungan penguasaan Kosakata dan Struktur Kalimat dengan Pemahaman Informasi". Linguistik Indonesia: Jurnal Ilmiah Masyarakat Linguistik Indonesia 20 (2)
Raptis, H. 1997. Is second language reading vocabulary best learned by reading? The Canadian Modern Language Review, 53 (3).
Ruddiman, Joan, et al. 1993. Open to Suggestion. Journal of Reading, 36(5)
Ruohotie, Pekka. 2000. Conative constructs in learning. In Pintrich & Ruohotie Ed., Conative constructs and self-regulated learning, Hameenlinna: Research Centre for Vocational Education
Russell, D.H.1961. Children Learn to Read (2nd edition). Berkeley: Blaisdell Publishing Company
Sam, Arianto.2008. Learning Motivation. http://smileboys.blogspot.com/2008/09/ study-of-students-learning-motivation.html.
Shanker J.L.2009. Developing Vocabulary Knowledge.http://www.education.com/ reference/ article/ developing-vocabulary-knowledge/
Sudjana. 2003. Metode Statistika. Bandung: AlfaBeta
Swain, M.1996. Integrating language and content in immersion classrooms: Research prospectives. The Canadian Modern Language Review, 52 (4).
Swain, M.& Carroll, S. 1987. The Immersion Observation Study. In B. Harley, P. Allen, J. Cummins,& M. Swain. The Development of Bilingual Proficiency Final Report. 2. Toronto: Modern Language Centre, Ontario Institute for Studies in Education.
http://www.englishclub.com/reading/language-skills.htm
http://www.peterhoney.com/content/LearningMotivation.html
http://www.susestep.stanford.edu/resources/LanguageSite/CELDTblueprint04. pdf
http://www.mtholyoke.edu/offices/learningskills/13428.shtml
http://academic.cuesta.edu/acasupp/as/303.htm
http://www.jstor.org/pss/27529817
DOI:
http://dx.doi.org/10.30998/deiksis.v3i04.437
Article metrics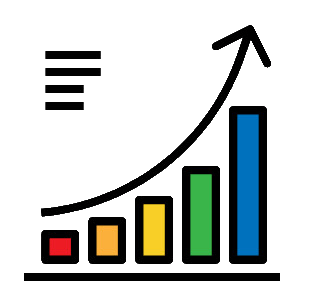 Abstract views : 196 |
Full Text views : 128
Refbacks
There are currently no refbacks.
Abstracting and Indexed by:

Editorial Office:
Research and Community Service
Universitas Indraprasta PGRI

Campus A : Jl. Nangka No. 58 C (TB. Simatupang), Kel. Tanjung Barat, Kec. Jagakarsa, Jakarta Selatan 12530 Telp. (021) 7818718 – 78835283 Fax. (021) 29121071

Statistik Deiksis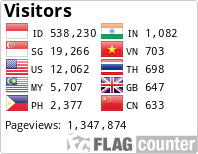 Deiksis is licensed under a Creative Commons Attribution-NonCommercial 4.0 International License.