Using Metacogntive Strategies To Monitor Second Language Reading Comprehension
Abstract
Membaca merupakan sebuah proses yang aktif, membaca melibatkan kesadaran kognitif dan metacognitif. Penelitian ini dilkukan untuk menganalisis seberapa sering mahasiswa menggunakan strategi metakognitif untuk mengembangkan pemahaman mereka dalam memahami teks berbahasa Inggris. Peneliti menggunakan penelitian kualitatif deskriptif untuk menggambarkan strategi metakognitif mahasiswa. Data dikumpulkan dari 104 mahasiswa yang merespon kuesioner strategi metakognitif. Hasil penelitian ini menggambarkan bahwa di bawah 50% dari mahasiswa yang menggunakan masing-masing strategi metakognitif mereka sebelum dan ketika membaca.
Kata Kunci: Membaca, pemhaman, strategi, metakognitif, manfaat
References
Bardwaj, A. (2007). Improving Reading Skill. Sarup & Son New Delhi
Carter, C. E. (2003). MINDSCAPES. Critical Reading Skills and Strategies. Second Edition. USA: WADSWORTH Cengange Learning.
Gay L. R., & Airasian, P. (2000). Educational Research: Competences for Analysis and Application. New Jersey: Prentice Hall.
Grabe, W. (2009). Reading in a Second Language: Moving from Theory to Practice. New York: Cambridge.
Iyer, V. K. (2006). An essential Guide to develop Efficient Reading Techniques. New Delhi: A Sterling Paperback.
Pincu, G. (2005). How To Improve Your Business Reading Skills Read With Added, Confidence, Speed, Comprehension, and Recall. USA: Bls Publishing.
Sim, J., & Wright, C. (2000). Research in Health Care. Concept ad Desain, and Methods. United Kingdom: Stanley Thomas
TCM Staff. (2005). Successful Strategies for Reading in the Contet Area. USA: Shell Educational Publishing.
Zadina, J. N. et al. (2013). College Reading: The Science and Strategies of Expert Reades. USA: WADSWORTH Cengange Learning.
Zhou, M. (2011). Communication in Computer and Information Sience 210. Education and Management internationa; Symposium, ISAEBD 2011 Dalian, SChina, August 2011 Proceedings, Part III. Springer.
El-Koumy. (2004). Metacognition and Reading Comprehension: Current Trends in Theory and Research. Cairo, Egypt: Anglo Egyptian Bookshop.
Othman et al. (2014). The Effect of Metacognitive Strategy in Reading Epository Text. International Education Studies, 7(13), Malaysia. Canadian Center of Science and Education.
DOI:
http://dx.doi.org/10.30998/deiksis.v11i02.3676
Article metrics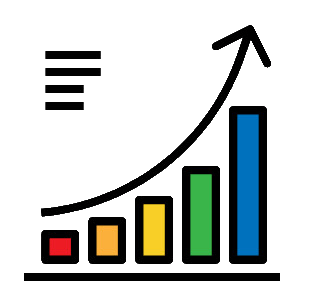 Abstract views : 109 |
Full Text views : 96
Refbacks
There are currently no refbacks.
Abstracting and Indexed by:
____________________________________________________

Editorial Office:
Research and Community Service
Universitas Indraprasta PGRI

Campus A : Jl. Nangka No. 58 C (TB. Simatupang), Kel. Tanjung Barat, Kec. Jagakarsa, Jakarta Selatan 12530 Telp. (021) 7818718 – 78835283 Fax. (021) 29121071

Statistik Deiksis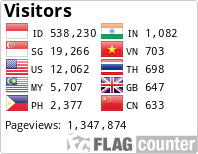 Deiksis is licensed under a Creative Commons Attribution-NonCommercial 4.0 International License.