Language Problems Encountered by News Editors of The Overseas Service of Radio Republic Indonesia
Abstract
Radio Republik Indonesia (juga dikenal publik sebagai RRI) sebagai penyiaran publik mengambil prioritas yang sangat tinggi untuk mendapatkan kepercayaan publik melalui program berita yang andal sebagaimana dinyatakan dalam visinya "menjadi sumber berita yang paling dapat diandalkan untuk publik". Untuk mengatasi misi tersebut, RRI memiliki kepedulian yang kuat untuk meningkatkan kemampuan tim jurnalistiknya sehingga mereka akan lebih profesional dalam memproduksi program berita. Namun, tidak ada panduan khusus untuk merancang kursus pelatihan khusus yang berfokus pada penggunaan bahasa Inggris yang tepat. nilai-nilai berita jurnalistik, format program berita, dan prinsip-prinsip penulisan untuk program radio secara umum. Pedoman detail tentang bagaimana menulis dan mengedit buletin berita belum dibahas secara rinci. Tujuannya di sini adalah untuk memetakan masalah yang dipecahkan ketika editor berita harus menulis buletin berita dalam bahasa Inggris. Ada tiga instrumen yang digunakan untuk mengumpulkan informasi yang diperlukan yaitu; wawancara, kuesioner, dan diskusi kelompok terfokus untuk mengetahui kebutuhan para editor berita tersebut. Simpulan tulisan ini adalah untuk membuat pelatihan mencapai tujuannya, instruktur harus menyiapkan materi pelatihan untuk membantu editor meningkatkan kemampuan mereka untuk menulis dan mengedit program berita dengan lebih baik. Materi pelatihan harus sesuai dengan kebutuhan editor dalam praktiknya dan dipelajari dalam silabus.
Kata Kunci: editor berita, layanan radio berbahasa Inggris, menulis, menyunting
References
Broadcast sentence structure. (n.d.). Retrieved from http://newscript.com/sentence.html
Chantler, P., & Stewart, P. (2009). Essential radio journalism : How to produce and present radio news. London, United Kingdom: Bloomsbury Publishing PLC.
Characteristics of the medium. (2018). Retrieved from http://radioproduction.org/characteristics-of-the-medium/
Davies, A., & Elder, C. (2004). The Handbook of applied linguistics. Blackwell Publishers Inc. https://doi.org/10.1002/9780470757000.ch7
Dudely-Evans, T., & St.John, M. (1998). Developments in ESP: A multidisciplinary approach. Cambridge: Cambridge University Press.
Gough, H. (1982). The Radio programme: Planning, producing, presenting: for information, education and entertainment with special emphasis on radio as an educational channel for development support. Kuala Lumpur, Malaysia: Asia-Pacific Institute for Broadcasting Development.
Huhta, M., Vogt, K., Johnson, E., Hall, D. R., & Tulkki, H. (2013). Needs Analysis for Language Course Design: A Holistic Approach to ESP. Cambridge University Press. Retrieved from https://books.google.co.id/books?id=k5AP9J9Z8CUC
Hutchinson, T., & Waters, A. (1987). English for Specific Purposes. Cambridge University Press.
Lead & teases. (n.d.). Retrieved from http://newscript.com/leads.html
Martin, I. (1992). An invitation to ESP. Singapore: SEAMEO Regional Language Centre.
Nunan, D. (1989). Designing tasks for the communicative classroom... https://doi.org/10.1002/hyp.7223
Nunan, D. (1991). Communicative tasks and the language curriculum. TESOL Quarterly. https://doi.org/10.2307/3587464
Nunan, D. (1998). Teaching grammar in context. ELT Journal. https://doi.org/10.1093/elt/52.2.101
Nunan, D. (2017). Language learning beyond the classroom. In Faces of English Education: Students, Teachers, and Pedagogy. https://doi.org/10.4324/9781315205618
Péter. (2002). The Cambridge guide to teaching English to speakers of other languages. R. Carter D. Nunan. ELT Journal. https://doi.org/10.1093/elt/56.1.87
Robinson, P. C. (1980). ESP (English for specific purposes): The present position. Pergamon Press.
Strevens, P. (1998). ESP after twenty years: A re-appraisal. Singapore: SEAMEO Regional Language Centre.
Wong, L. L. C., & Nunan, D. (2011). The learning styles and strategies of effective language learners. System. https://doi.org/10.1016/j.system.2011.05.004
Zhu, W., & Liu, D. (2014). Study on the Theoretical Foundation of Business English Curriculum Design Based on ESP and Needs Analysis. Higher Education Studies, 4(1), 68–74. https://doi.org/10.5539/hes.v4n1p68
DOI:
http://dx.doi.org/10.30998/deiksis.v11i02.3653
Article metrics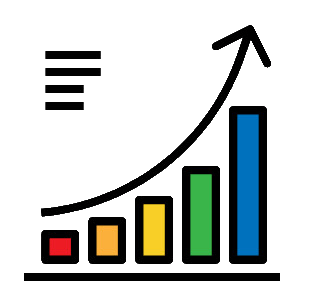 Abstract views : 75 |
Full Text views : 81
Refbacks
There are currently no refbacks.
Abstracting and Indexed by:
____________________________________________________

Editorial Office:
Research and Community Service
Universitas Indraprasta PGRI

Campus A : Jl. Nangka No. 58 C (TB. Simatupang), Kel. Tanjung Barat, Kec. Jagakarsa, Jakarta Selatan 12530 Telp. (021) 7818718 – 78835283 Fax. (021) 29121071

Statistik Deiksis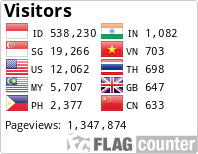 Deiksis is licensed under a Creative Commons Attribution-NonCommercial 4.0 International License.