THE EQUIVALENCE OF ENGLISH MODAL AUXILIARIES INTO INDONESIAN
Sari
 This study aims to find out the equivalence of English Modal Auxiliaries into Indonesian. The main question of the study is how the translator renders English modal auxiliaries into Indonesian. Since English modal auxiliaries are different from Indonesian modal auxiliaries, it may lead to the problems of rendering and understanding English modal auxiliaries for Indonesian novice translator. The Translator must be able to communicate these English modal auxiliaries into Indonesia in natural way or translation.           The method employed in this study is a qualitatitve descriptive method to describe and explain the equivalence English modal auxiliaries into Indonesian. Data Analysis is done through 3 steps based on  Miles and Huberman's Interactive Model.
            After analyzing the data, it was found that English modal auxiliaries consisting of could,  may,  will,  can,  should,  would,  shall,  must, might, and  used to were translated into different words according to the contexts. In addition, modal auxiliaries are sometimes not translated depending on the context.
Key Words : English modal auxiliaries, translation, Indonesian
Article Metrics
Sari view : 29 times
PDF (English) - 22 times
Refbacks
Saat ini tidak ada refbacks.
Statistik Deiksis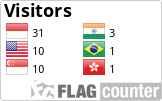 This work is licensed under a Creative Commons Attribution-NonCommercial 4.0 International License.