ANALISIS MAKNA KONTEKSTUAL DARI KOLOM KARTUN PEANUTS PADA HARIAN THE JAKARTA POST
Sari
Abstrak
Membaca merupakan proses berpikir. Proses di mana pembaca harus terdahulu memikirkan arti kata perkata serta preposisi yang ada. Untuk dapat memahami bacaan pembaca (reader) dituntut untuk berpikir secara sistematik, logis, dan kreatif. Oleh karena itu, pembaca harus memiliki perbendaharaan kosakata yang baik agar dapat memahami maksud dari peneliti melalui bacaan yang ia baca. Penelitian ini pula bertujuan untuk mendeskripsikan makna yang tersembunyi dibalik data-data berupa gambar kartun PEANUTS dari harian The Jakarta Post yang berisikan dialog singkat. Salah satu aspek penting dalam "membaca" adalah "comprehension" atau pemahaman. Dalam penelitian ini, peneliti menguraikan pokok bahasan utamanya tentang pemahaman membaca terutama dalam memahami bacaan dalam bahasa asing (Inggris). Penelitian menggunakan metode deskriptif kualitatif, yaitu: dengan langkah-langkah penelitian yang berusaha menjelaskan secara semantik dan pragmatik dari makna yang terkandung di dalam sebuah konteks dialog singkat yang dihubungkan dengan situasi masyarakat umumnya, dan pembaca usia pelajar pada khususnya.  Dalam proses membaca kartun PEANUTS, untuk dapat memahami bacaan yang berupa teks bahasa Inggris, pembaca harus memahami phrase, idiom, dan structure bahasa Inggris. Dengan membaca kolom kartun PEANUTS dari harian The Jakarta Post dan  menganalisis makna konteksnya, maka pembaca akan memiliki kemampuan lain dalam mempelajari bahasa Inggris dengan cara yang lain pula.
Kata kunci : analisis makna kontekstual, kartun
Abstract
Reading is a process of thinking. The process by which the reader must first think about the meaning of words and prepositions existing perkata. In order to understand the reading readers (reader) are required to think systematically, logically and creatively. Therefore, the reader should have a good vocabulary to understand the intent of the author through reading that he read. This study also aimed to describe the hidden meaning behind the data in the form of a Peanuts cartoon images daily The Jakarta Post that contains a short dialogue. One important aspect in the "read" is "comprehension" or understanding. In this study, the researcher outlines the main subjects of reading comprehension, especially in reading comprehension in a foreign language (English). Research using qualitative descriptive methods, namely: by steps research trying to explain the semantics and pragmatics of meaning contained in a brief conversation context associated with the situation of society in general, and readers aged students in particular. In the process of reading the Peanuts cartoons, to be able to understand the readings in the form of the English text, the reader should understand phrases, idioms, and structure of English. By reading the columns from the Peanuts cartoons daily The Jakarta Post and analyze the meaning of the context, the reader will have other capabilities in learning English in other ways as well.
Keywords: analysis of contextual meaning, cartoon
Referensi
DAFTAR PUSTAKA
Dechant, Emerald. (2013). Understanding & Teaching Reading An Interactive Modal. Transferred to digital printing 2009 by Routh Ledge 270 Madison.
Edaward T. Hall. (2005). The Hidden Dimension and The Silent Language. Publish by Holdingnish.
Hammond. (2002). "Language Accompanying Action". Publish by Ester.
J. R. Firth. (2005). "The Technicque Of Semantics. In Transection Of The Philological Society." Publish by Regina Wong.
Jerrold J. Katz. (2008). Semantic Theory. Publish by Harper & Row, 1972. Digital printing in February 21, 2008.
Leech, Amy. (2004)."Things That Are" milkweed Editions July 2004. Article "Sail on, My Little Honey Bee. A public Space, issue 7.
Leeds, Bomourth. (2008). "In Jurnal Of Pragmatic" 40 (10)
M. A. K . Halliday; Ruqaiya Hasan. (2005) .Review by: Stephan A. Bernhardt "Style" vol. 14. No. 1
-------Language, Contex, and Text: Aspect Of Language in a Social- Semantic Persepctive. Oxford University Press (2005)
Morrisa, Charless. (2006). Sign and Symbol. Publish by Juliana Smith.
Norman K. Denzin Yvonna S. Lincoln. (2005) Handbook Of Qualitative Research.
Eisner, William Erwin. (2013). Devision Award Comic. Books National Cartoonist Society 2013 Archieved from the original on December 26, 2013, Retrieved December 16, 2013.
Yule, Goerge. (2014). Pragmatic. Penerjemah: Indah Fajar Wahyuni. Yogyakarta. Pustaka Pelajar.
Article Metrics
Sari view : 44 times
PDF (English) - 68 times
Refbacks
Saat ini tidak ada refbacks.
Statistik Deiksis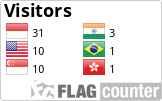 This work is licensed under a Creative Commons Attribution-NonCommercial 4.0 International License.